UN High Level Meeting a prime opportunity to end TB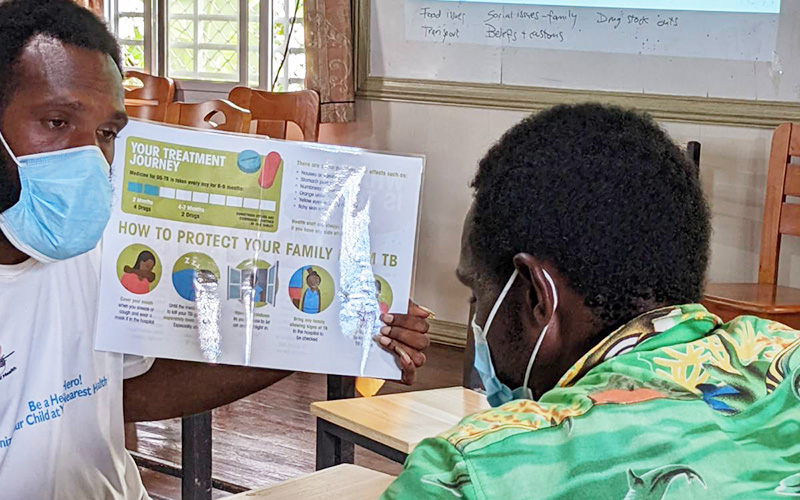 World leaders have just approved a new Political Declaration at the second United Nations High Level Meeting (UNHLM) on tuberculosis (TB), in doing so setting ambitious targets to progress toward ending the scourge of this most deadly and debilitating disease.
In his capacity as Burnet Director and CEO, and Chair of the Australian Global Health Alliance and Pacific Friends of the Global Fund, Professor Brendan Crabb AC attended this important meeting in New York at the culmination of the UN General Assembly High-Level Week. 
"Described by the Director General of the WHO (World Health Organization), Dr Tedros Adhanom Ghebreyesus, as 'the definitive disease of deprivation', the attention on TB of world leaders in such a forum is overdue recognition of the world-defining nature of this ancient yet still hugely deadly and debilitating disease," Professor Crabb said. 
"Neglect, and social and financial barriers - not a lack of science or tools – are the biggest challenge to defeating TB. This was the core underlying theme of the Declaration and leader speeches. 
"'Need must be prioritised over the ability to pay' was the call to action of the President of the UN General Assembly Dennis Francis.
"The declaration is a catalytic step toward re-igniting the tuberculosis elimination efforts that have stalled during the pandemic."
Leadership from TB affected communities and civil society was crucial in establishing the outcomes, as articulated in the Deadly Divide accountability report and call to action issued at the meeting. 
Despite being preventable and treatable, in 2021, approximately 10 million people fell ill with TB and more than 1.5 million people died globally.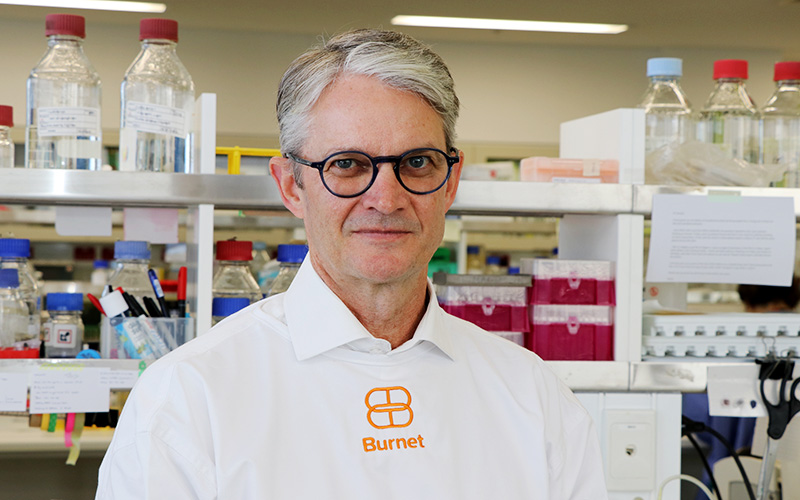 At the first UNHLM on TB in 2018, clear and ambitious targets were agreed to, including the treatment of 40 million people with TB between 2018 and 2022, 3.5 million children with TB, 1.5 million people with drug-resistant TB and at least 30 million people put on TB preventive treatment.
Five years on, however, due to major gaps in resourcing and disruptions relating to the COVID-19 pandemic, none of these targets will be met. 
Despite the backward step, there has been an impressive recovery in TB detection and treatment in 2022. 
The theme of the UNHLM TB meeting was 'Advancing science, finance and innovation, and their benefits, to urgently end the global tuberculosis epidemic, in particular, by ensuring equitable access to prevention, testing, treatment and care'. 
The meeting provided an important opportunity to engage with stakeholders, and advocate for TB affected communities and the need for political commitment and resource mobilisation.
"TB, another airborne pandemic, remains one of the greatest global health challenges, but we have the means to end TB in our lifetime," Professor Crabb said. 
"While high-income countries managed to drive TB incidence down through concerted public health campaigns during the middle of last century, this has not been matched in low- and middle-income countries where TB continues to have a major impact on health, livelihoods and economies. 
"The Asia-Pacific region has the highest burden of TB globally, including drug-resistant TB. A combination of urgency, political will, increased financing and science is required. Lessons from COVID-19 can be applied to respond to TB and prepare for future airborne threats. 
"Today's UN meeting demonstrated important global resolve to do much better. We will need action to back it up. The ambitious targets agreed upon by world leaders and announced today will put the world back on track to ending TB."
Member states committed to the following targets between 2023 and 2027: 
provide life-saving treatment for up to 45 million people, including up to 4.5 million children and up to 1.5 million people with drug-resistant tuberculosis
provide up to 45 million people with preventive treatment, including 30 million household contacts of people with tuberculosis, including children and 15 million people living with HIV
increase annual global TB funding levels to over four times the current level ($5.4 billion) towards reaching $22 billion annually by 2027, increasing to $35 billion by 2030
mobilise $5 billion a year by 2027 for tuberculosis research and innovation - a five times increase from the current $1 billion a year - towards the development of point of care diagnostics, vaccines for all forms of tuberculosis, and shorter, safer and more effective treatment regimens. 
There is a moral, health and economic imperative to invest to end TB as a means to prepare for other airborne pandemics and strengthen health systems. 
To this end, there is strong alignment with the other two UNHLMs this week on pandemic preparedness and universal health coverage.
Despite the challenges, there have been significant advancements in tools used to combat TB in recent years, including better molecular diagnostics and portable digital X rays for screening, and shorter, better tolerated and more effective treatment regimens. 
There remains a major gap, however, in terms of the rollout of these tools and how to best apply them for maximum impact.
In addition, more investment is needed in the research and development of new technologies to combat TB, including TB vaccines, diagnostic and drugs.
Community and patient engagement and empowerment remain central to the response. All national TB responses should aim to be equitable, inclusive, and rights based.
Australia's and Burnet's work
Australia has made major investments in the global fight to END TB in the region through a range of mechanisms and partnerships, but more needs to be done, as articulated in this report by our partner, RESULTS Australia.
Supported by the Australian Government, the Global Fund and other partners, Burnet has been working in collaboration with national and local governments, health workers and affected communities to better respond to TB in our region, with a focus on PNG and Indonesia.
This includes activities around improving TB detection, treatment, prevention, capacity building and community engagement through a range of projects, focused on including:
Read more:
The 2023 Political Declaration of the HLM on the Fight Against TB: https://www.un.org/pga/77/wp-content/uploads/sites/105/2023/09/TB-Final-Text.pdf
World Health Organisation 2023 End TB Status Update: https://www.who.int/publications/m/item/WHO-UCN-TB-2023.4
A Deadly Divide. The Accountability Report of TB-affected Communities & Civil Society: http://stoptb.community/?page_id=81
Scientific advances and the end of tuberculosis: a report from the Lancet Commission on Tuberculosis: https://www.thelancet.com/journals/lancet/article/PIIS0140-6736(23)01379-X/fulltext
Burnet's TB Research will be further enhanced by the establishment of the Australian Institute for Infectious Disease (AIID).