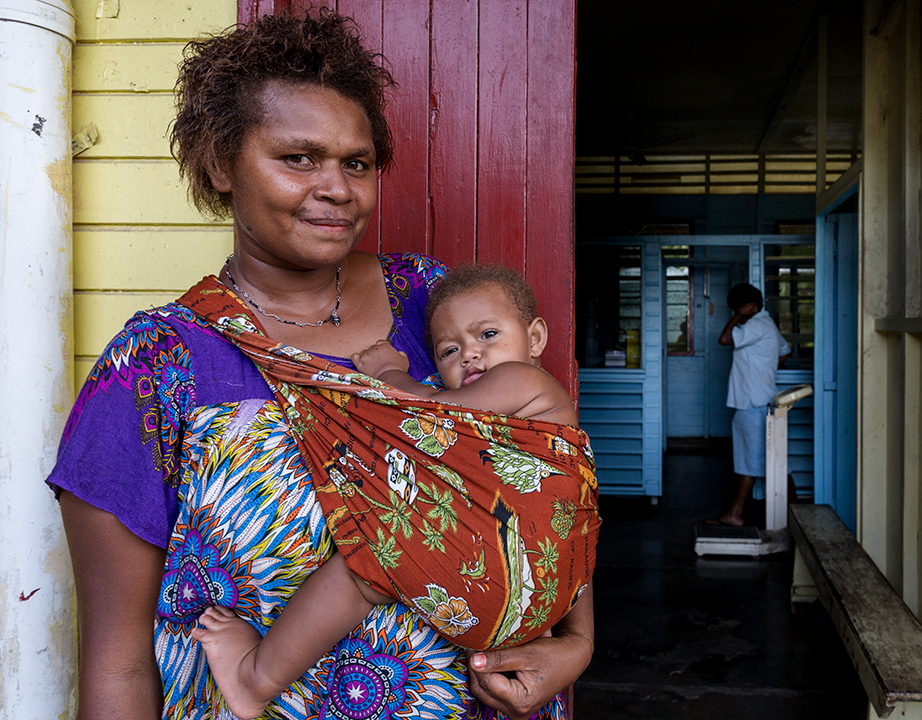 The results of the work we've undertaken with our partners is changing health outcomes in communities across PNG.

The rate of maternal and child death in PNG is staggeringly high, with one of the highest maternal mortality rates in the world.

In partnership with our PNG colleagues, we are developing ways to improve the health of pregnant women and their newborns, and address the major causes of poor maternal, newborn, and child health, as identified by the Healthy Mothers, Healthy Babies (HMHB) program.
Read Story: Protecting Mothers & Babies
We are focussed on supporting community, government and health organisations to establish the infrastructure and the workforce they need to be able to identify and characterise the health needs of the population, and to address those needs effectively.
Community Impact
More is being done to raise awareness about infectious diseases including malaria, tuberculosis (TB) and HIV, and to support those currently affected. And the infrastructure required for efficient and effective antimicrobial stewardship is being put in place, including well-equipped labs built for rapid bacteriological diagnosis, smart information management systems, and extensive workforce training.
< 3
years is the expected time it will take to bring Daru's TB outbreak under control. The team will soon embark on a project to screen the entire population of Daru for TB, and provide appropriate treatment for those with infections or disease.
7
provinces Burnet has a presence in, working closely with Provincial Health Organisations and local communities to address local challenges and meet local needs.
424
per 100,000 people are estimated to contract TB, and 24 per 100,000 people for multidrug-resistant TB (MDR-TB). Rates have fallen by 2% in recent years but more work is needed to reach WHO targets to end TB. 
130+
Burnet staff in PNG, made up largely of local staff members who represent roughly 95% of the workforce. This includes researchers, clinicians, peer counsellors and support staff.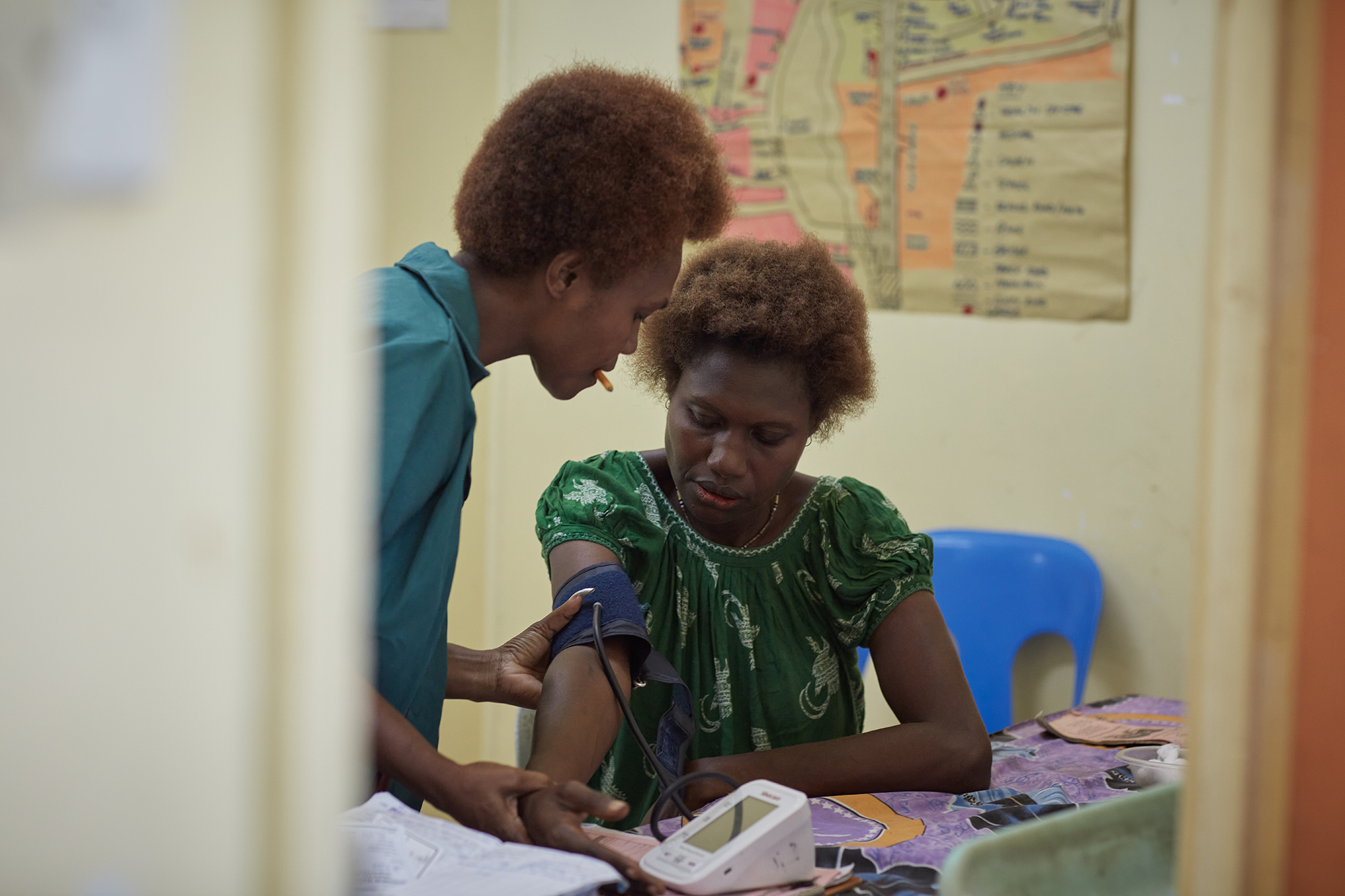 Better health outcomes
The management of infectious diseases and the improvement of health outcomes for mothers and their babies remain strong priorities for Burnet's work in PNG. Knowledge gained through the Healthy Mothers, Healthy Babies research program will continue to be translated into interventions and services that save lives in local communities. And the roll out of a test-and-treat program on the island of Daru will see a rapid decline in infections that brings the epidemic under control and provides a blueprint for action against multidrug resistant TB across the country.
These activities will deliver benefits to the people of PNG that are likely to be felt in local communities within a matter of months or years.
Underscoring these developments is our commitment to helping PNG build a strong and resilient health system that will serve the nation for generations to come.
Our People
Support for projects in Papua New Guinea comes from a team of almost 150 researchers, clinicians, and support staff. Of those, more than 130 are local. Burnet is involved in projects across the country, with seven offices located in seven provinces. The team has a presence in the national capital of Port Moresby, and runs its operations from the office in Kokopo in East New Britain, but the office in Daru in Western Province is the largest, with a staff of more than 50.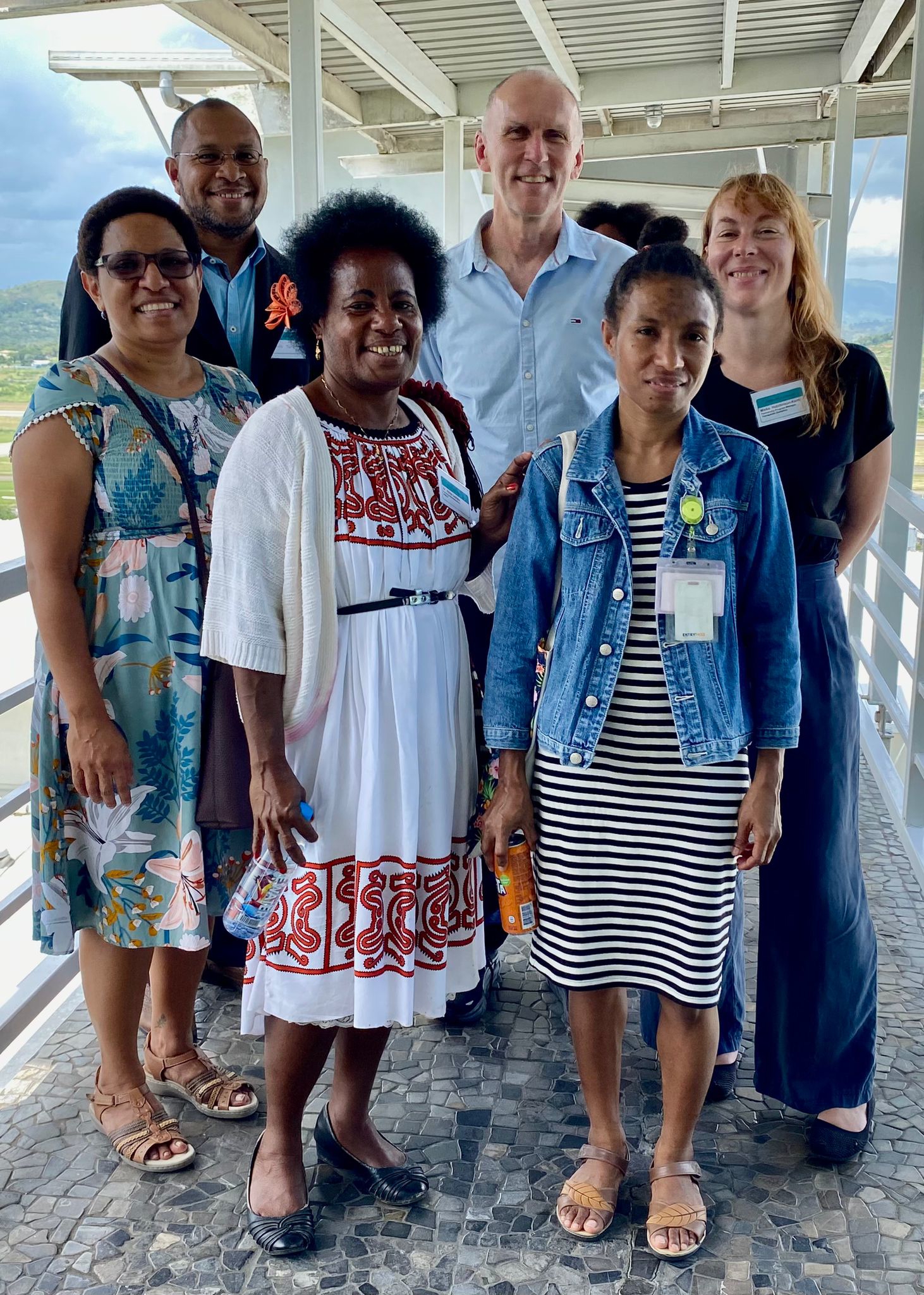 Strong collaboration
We are proud to partner with a broad range of government departments, local health organisations, and universities, and we benefit from our collaborations with a number of international health research organisations and non-government organisations.

Major projects are supported with funding from a number of different sources including the Australian Department of Foreign Affairs and Trade, the Fleming Fund from the UK Department of Health and Social Care, and World Vision.

The work we do in PNG supports the priorities of the PNG Department of Health and Provincial Health Authorities, and will continue to align with the National Health Plan announced by the PNG Government in 2021. By 2030, we are confident that all projects run in PNG will be locally led and managed.