Community participation critical to SWEEP-TB out of Daru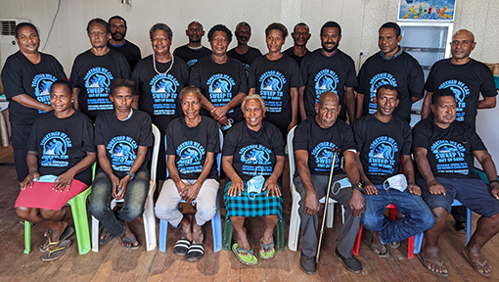 An ambitious project to screen, test and treat all the residents of Daru, the capital of Papua New Guinea's Western Province, for tuberculosis (TB) has been officially launched today to coincide with World TB Day.
The Systematic Island-Wide Engagement and Elimination Project for TB (SWEEP-TB) will complement the existing RID-TB project and utilise mobile digital X-ray, computer aided detection, and molecular diagnostics to work with the Western Provincial Health Authority to systematically screen all Daru residents for TB infection and active TB disease, said Burnet Institute's Dr Khai Lin Huang, Technical Director of RID-TB.
"SWEEP will allow us to detect, treat and prevent TB using a package of new and existing tools, with the aim of reducing the prevalence of disease and infection in Daru," Dr Huang said.
Daru residents below the age of 35 without active TB disease will be tested for TB infection, also known as latent or "sleeping TB" (and which can subsequently develop into active disease), and offered preventive therapy. Catch up vaccination with the Bacillus Calmette–Guérin vaccine will also be offered to those eligible.
In a community that has one of the highest rates of multidrug-resistant TB seen globally, engaging with the community members most affected has been essential to guide the design, planning and execution of TB elimination activities.
The community advisory group TB Nanito Kopia Kodu – The voice to kill TB forever – played a pivotal role in guiding a successful pilot of SWEEP in Daru last November, and will be critical to the continued success of the project.
The group ensures community views are amplified and act as a crucial link between affected communities and project staff.
TB Nanito Kopia Kodu provided a bridge to develop community relationships before embarking on program planning and implementation, said Burnet's Community Engagement Lead in Daru, Michael Kurumop.
"They require continued nurturing if the conditions for community participation are to be sustained," he said.
"Equally important is ensuring empowerment and local ownership of the group. This requires sufficient funding, technical resources, and the ongoing support of community efforts."
When TB Nanito Kopia Kodu was established, ensuring the group was diverse, inclusive and represented different parts of the community were key considerations.
During regular meetings, members of TB Nanito Kopia Kodu provide important feedback on planned project activities.
They review and advise on all community awareness materials, highlight groups who may have barriers to attending screening and suggest ways to alleviate these barriers.
They also give guidance on where to set up screening locations to ensure they are easily accessible for the community.
"TB Nanito Kopia Kodu also plays an important role in dispelling myths surrounding TB and providing much needed information about the prevention, screening and treatment of TB to affected communities," Mr Kurumop said.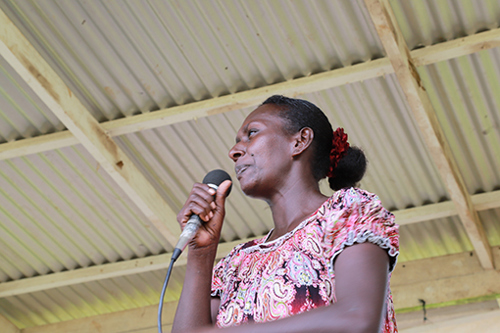 TB survivor and Burnet Institute Peer Counsellor Mavis Namaibai has seen how TB Nanito Kopia Kodu and the project support each other since the group was established.
"We are supporting the community, they are also supporting us to help our people get the TB services they need," Ms Namaibai said.
Given the majority of Daru residents have some personal experience of TB, the members of TB Nanito Kopia Kodu have a perspective seldom seen in other countries.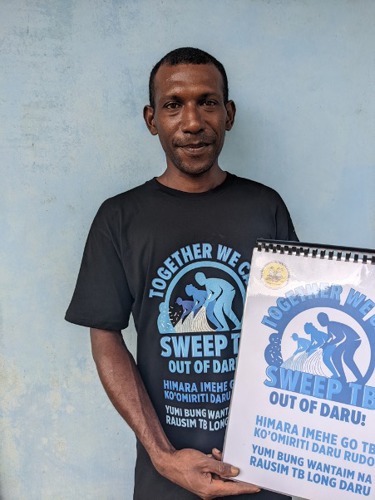 TB survivor and founding TB Nanito Kopia Kodu member Saguba Wainetti represents this unique perspective.
"I am happy and proud to be part of the community advisory group," Mr Wainetti said.
"I believe that SWEEP is the action that will cure this wicked, vile TB."
Mr Wainetti has been looking forward to the launch of SWEEP given the support it has already received from the broader community, and the benefits it will bring based on his experience as a TB patient.
"It will save future citizens from being affected by TB, and it is also an improvement in the process with the inclusion of preventive therapy," he said.
"I want others to see those who are on treatment do not feel scared. Get screened, take your treatment, TB is curable.
"As we say, together we can sweep TB out of Daru."
SWEEP-TB is supported by the Australian Government through the PNG-Australia Partnership and the Medical Research Future Fund.