Protecting Mothers & Babies: Evidence-Based Action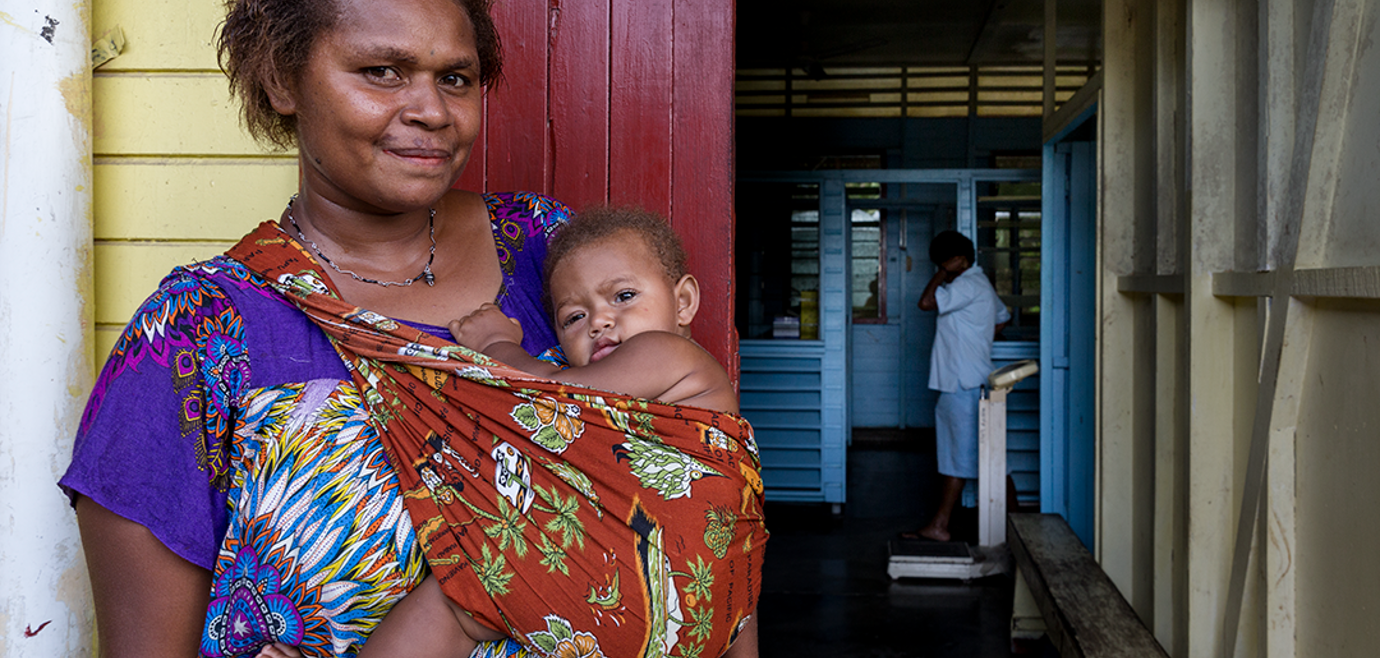 Maternal and child health issues in Papua New Guinea (PNG) are both challenging and complex. Burnet's Healthy Mothers, Healthy Babies (HMHB) program is based on the understanding that there can be no 'quick fixes'.
The rate of maternal and child death in PNG is staggeringly high, with one of the highest maternal mortality rates in the world. Poor maternal health during pregnancy is a major cause of low birth weight, which is the major risk factor for neonatal and infant death. Child growth failure (often referred to as 'stunting') is at unacceptably high levels with almost half of all children having growth failure by the age of two.
"In partnership with our PNG colleagues, we want to develop ways to greatly improve the health of pregnant women and their newborns, and dramatically reduce maternal deaths." —Professor James Beeson
When Burnet started the Healthy Mothers, Healthy Babies (HMHB) program in 2015, the causes behind these poor health outcomes were still unknown or poorly understood. Accordingly, the first phase of the program encompassed research into both the biomedical causes and the behavioural risk factors, as well as the social factors that influence health, and the uptake of health services.
Armed with these valuable insights, the second phase of the program is now underway, with a focus on developing and evaluating new interventions to address the most pressing maternal and child health issues.
Where are we now?
Burnet has established research capacity in PNG, with an office in Kokopo and a laboratory based in St Mary's Hospital.
We have established key partnerships with PNG organisations and communities including the East New Britain Provincial Health Authority and Provincial Government, St Mary's and Nonga Base Hospitals, the PNG Institute of Medical Research, the University of PNG, and key community relationships.
We have also established the Provincial Health Research Advisory Committee, as well as Local Advisory Committee and Local Implementers Group.
Burnet has trained and supported the professional development of PNG researchers and health workers.
We have made major new gains in understanding low birth weight, stunting, malaria, sexually transmitted and reproductive tract infections, anaemia, poor nutrition, and other health conditions.
We have identified gaps in healthcare and preventive interventions, and designed new strategies to improve healthcare access and coverage.
Pilot implementation studies of new strategies to address health needs and fill current gaps have been conducted successfully.
Policy advice and recommendations, based on research findings and WHO recommendations, have been provided to the Provincial Health Authority and health services.