The goal was to establish Daru as a regional Centre of Excellence for research and training in drug-resistant TB (DR-TB). In so doing, the project would build the capacity of a range of PNG institutions, including Provincial Health Offices, the National Department of Health, PNG Institute of Medical Research, and the University of Papua New Guinea.
The project's three objectives were:
Develop a Western Province TB program operational research agenda that enables a more effective response to TB and strengthens the health system.

Conduct structured operational research training for staff from key PNG health and research institutions.
Strengthen the capacity of the Western Province TB program to measure the impact of programmatic interventions for TB and evaluate the pilot model of care, to enable scale-up.
To achieve these objectives, the project's components included:
A two-day research priority-setting workshop for TB in Daru, which involved participants from key PNG health and research institutions. This would embed ownership of the research agenda within the relevant PNG stakeholders.

Structured operational research training, which included methodology used by the WHO and Burnet Institute in the PNG National Health and HIV Research Agenda (funded by DFAT). The methodology was based on the successful Union/MSF/TDR SORT-IT model of operational research capacity building. Twelve PNG participants from key institutions received hands-on mentorship to conduct their own operational research project, as part of a three-week course conducted in two modules over 18 months.
The SORT-IT project complements the DFAT-funded Reducing the Impact of Drug-Resistant TB (RID-TB) project and the PNG Department of Health's South Fly District Accelerated Response Plan, which include designing and conducting research to test interventions and innovations that will increase the efficiency and impact of the TB response in Western Province.
The pilot of a state-of-the-art data system for TB (including electronic medical records and mobile health innovations) in Daru, enabling improved data quality and real-time reporting. Ultimately ensuring quality operational research through robust data systems and trained human resources.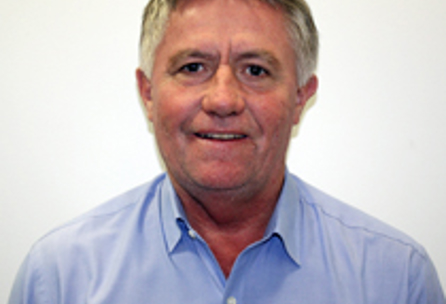 Professor Steve Graham
Contact Professor Steve Graham for more information about this project.
EMAIL
Funding
Partners
Tropical Disease Research Regional Collaboration Initiative (TDRRCI)

Department of Foreign Affairs and Trade (DFAT)
Partners +
Collaborators
This project is a consortium led by Menzies School of Health Research, Darwin, Australia, in collaboration with the Burnet Institute, PNG Department of Health, PNG Institute of Medical Research, and organisations in Indonesia and Malaysia.
Project
Team
Meet the project team. Together, we are translating research into better health, for all.