International podcast award for How Science Matters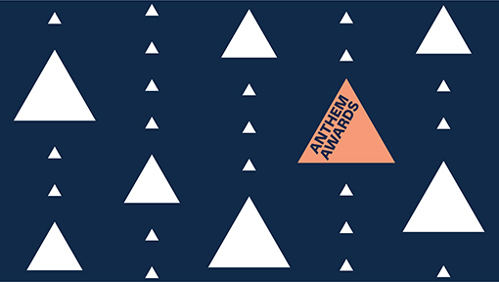 The acclaimed podcast series 'How Science Matters' has won a prestigious international award for specialist content marketing agency Written & Recorded and Burnet Institute.
The eight-part series, made during Melbourne's strict lockdowns in 2021 and focused on the science of the coronavirus, claimed a Silver Anthem Award for Best Health Podcast or Audio, Awareness and Media Category from a field of international entries.
The award acknowledges a podcast or audio show, episode or series that aims to raise awareness for a Health Cause and can include a podcast series, individual podcast episodes, radio, audio storytelling or innovative use of sound.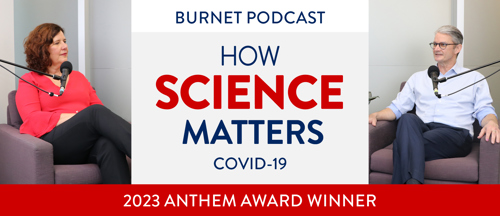 Created by the Webby Awards to acknowledge excellence on the Internet, the Anthem Awards honour the purpose and mission-driven work of people, companies, and organisations worldwide.
Produced by Written and Recorded co-founders Serpil Şenelmiş and James Brandis, 'How Science Matters' is co-hosted by former ABC Radio journalist Tracy Parish and Burnet Institute Director and CEO Professor Brendan Crabb AC.
The series shares insights into the COVID-19 pandemic from some of Australia's best scientists and researchers, and how science has played a leading role in shaping our response.
"We're extremely proud of 'How Science Matters' and the expertise and care invested in the series which represents the best of Burnet, and of course we're delighted with the recognition from the Anthem Awards," Professor Crabb said.
"Importantly, the themes are just as relevant today around what the virus is, how it spreads, what to do about it and what's coming next."
Ms Şenelmiş and Mr Brandis said: "Despite the challenges of regular and long lockdowns, we were able to bring a creative focus and energy to this series that unlocked the importance of science."
"The creation of this series took us inside the minds of some incredible thinkers and doers, who every day make a real impact on our lives."
'How Science Matters' was a finalist in the 2022 Australian Podcast Awards in the Factual Podcast Category, and during 2021 ranked #2 in the Science category on Apple Podcasts while reaching listeners in 70 countries.
The Anthem Awards are overseen by the International Academy of the Digital Arts and Sciences, with judges including Nicholas Thompson, CEO, The Atlantic, Tarana Burke, Founder, Me Too Movement, along with industry leaders from non-profits, foundations, and purpose-driven brands.
Other 2023 Anthem Award winners included writer, activist and feminist Gloria Steinem (Lifetime Achievement), the Pulitzer Centre (Art, Education and Culture), and American Red Cross (Humanitarian Action and Services).
Click here to revisit Burnet's 2021 podcast, 'How Science Matters', or search 'How Science Matters' in Spotify and Apple Podcasts.
Produced by Written & Recorded.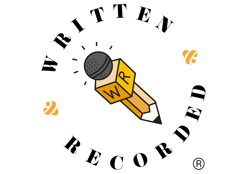 This podcast series was recorded between June and July 2021. For current information on the pandemic, please search for the latest official coronavirus advice in your area.