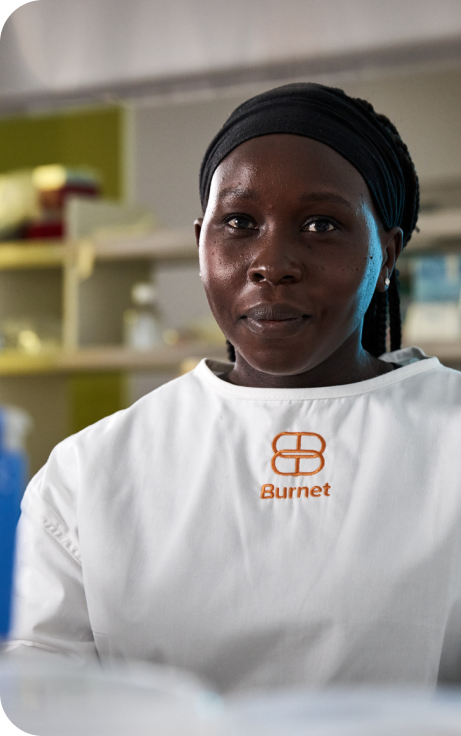 Why work with
Burnet?
Working at Burnet, you will be part of a collaborative, inclusive culture. One where individuals are encouraged to develop and grow. You will work alongside internationally recognised experts and make a real impact towards increasing health equity and wellbeing for all.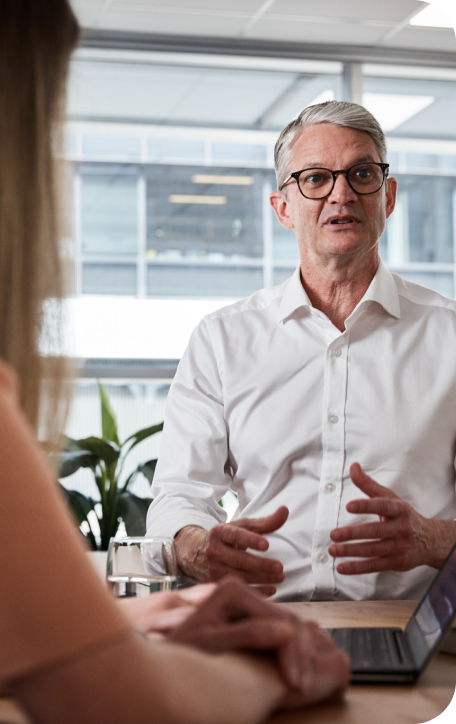 How we invest in you
We believe in a continuous learning and upskilling environment for all our staff. From training opportunities to attending conferences to institute-wide seminars, you will be encouraged to grow your skillset and flourish.
Staff Benefits
We want to ensure our staff enjoy a working environment that fulfils both their personal and professional needs. Staff can access a range of benefits from salary packaging to counselling services to training and development opportunities.
You will be able to package up to AUD$15,900 for general living expenses. This means part of your annual salary can be taken as a tax-free benefit, giving you a higher take home pay. Further tax savings can be made by salary packaging meals and entertainment, accommodation and venue hire. For further information visit the SmartSalary website: smartsalary.com.au
We understand that juggling family/home responsibilities and work can be challenging. Our staff can negotiate with their managers to have greater flexibility in their working hours. This includes flexible start and finish times, purchasing leave, and part-time opportunities.
Training is important to opening up new career opportunities, but it is also key to ensuring work is challenging and satisfying. Some of our training opportunities include:
Conference attendance
Institute-wide seminars in life sciences, public health and international development research
Internal and external training programs, and
Online training covering topics such as health and safety, equal opportunity, bullying and social media.
At Burnet, we want to support employees managing professional and parental duties. That's why we offer 14 weeks of paid parental leave for eligible staff, in addition to the Government Paid Parental Leave Scheme.
 Our parental leave policy also includes the following:
No qualifying period in order to be eligible to take parental leave.
No distinction between primary & secondary carers. Either carer is entitled to the full amount of parental leave.
Employer superannuation contribution paid on both the paid and unpaid components of the leave.
Burnet aims to provide workplace benefits that add value and support to your life, both in and out of the workplace. This program is a free, confidential counselling service for all staff and their immediate family members. EAP counselling may assist in clarifying a problem, identifying options and developing plans to approach difficult issues. Counselling can take place on the phone, face-to-face or online.
Our active social club organises inclusive events for staff throughout the year. Examples include Connect (workplace social media platform), Craft Club, Coding and Software Club, and the Burnet Book Club!
Our head office is located in a great area, a 10-minute walk from Prahran Market and Prahran train station, and a 15-minute walk to Chapel Street. We are also just across the road from Fawkner Park, which has 40 hectares of beautifully maintained open green space and walking paths.
We take career development seriously and we want to support our staff to upskill and enhance their learning. We provide up to 5 days of study leave per semester and 4 days of examination leave per annum for eligible staff members.