HIV and sexually transmitted infections (STIs), along with co-morbid presentations (notably, tuberculosis), continue to present significant health, social and economic challenges in PNG.
Factors affecting sexual and reproductive health (SRH) for women, girls and vulnerable groups include gender inequality, traditional gender roles, early marriage, bride price resulting in perceived ownership of women, high rates of physical and sexual violence, poor awareness of prevention and management of SRH issues, and low levels of condom use.
The sexual health clinical workforce in PNG has limited access to continuing professional development that promotes reflective practice, supports the introduction of updated clinical guidelines and builds advanced practice. There is an ongoing need for development of an evidence base, through grounded operational and clinical research, to enable scale-up of effective and efficient SRH services.
June 2017 – December 2022
The Sexual & Reproduc1ve Health Integration Project (SRHIP) is a dynamic partnership of PNG Catholic Church Health Services (CCHS), Anglicare PNG, Burnet Institute, ASHM and Igat Hope. Led and managed by CCHS, the consortium is uniquely positioned through its combined PNG and HIV experience, complementary skills, services and resources, to make a major impact on the delivery of HIV and SRH services and outcomes.
CCHS and Anglicare PNG have been central to the HIV response in PNG. Changes to the funding environment, along with advances in treatment and technology, demand innovative approaches to continued delivery of essential SRH services. SRHIP will ensure continued and responsive provision of HIV and STI services to CCHS and Anglicare PNG without duplicating national health mechanisms, whilst strategically addressing integration, sustainability and scale-up of quality SRH services within primary health care. 
The SRHIP program has been delivered in two stages:
Phase 1: 2017 - 2020
Throughout Phase 1, the programmatic focus was integration of standalone HIV services into CCHS' primary health services. This would ensure long-term sustainability of HIV and SRH services, with funding sourced through the Diocese and Provincial Health Authorities.
Phase 2: 2020 - 2023
During Phase 2, the priority is to integrate the HIV and SRH services into the broader health environment. This will allow CCHS to compliment and align with the public health system. Furthermore, Phase 2 places increased focus on up-skilling CCHS staff, improving access to HIV and SRH services to key population groups, and strengthening partnerships with Provincial Health Authorities. 
Results
SRHIP will expand reach and coverage of STI, HIV, SRH and primary health services within CCHS and Anglicare PNG.
The project will develop integrated SRH and primary health service models, building on strengths of current facility operations and seeking to increase quality, scale-up and efficiency for long-term sustainability.
There will be specific focus on integration of standalone HIV clinics into the primary health system and establishing referral pathways to broader SRH services.
Outcomes
SRHIP will deliver sustainable outcomes by integrating the existing 22 CCHS HIV standalone clinics and 2 Anglicare PNG Clinics into broader SRH services within the primary health care system.
Funding Partners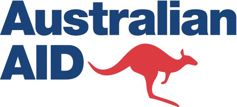 Supported by the Australian Government
Partners + Collaborators
Catholic Church Health Services (PNG), Anglicare PNG

Igat Hope

ASHM

PNG Sexual Health Society
Project
Team
Meet the project team. Together, we are translating research into better health, for all.