NHMRC awards for Burnet researchers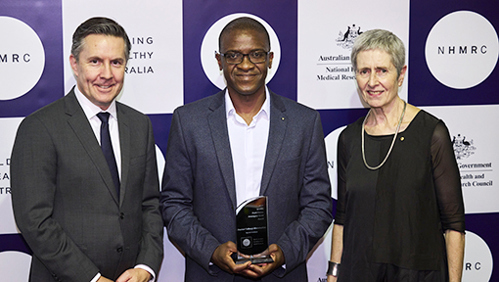 Burnet Institute's Professor Caroline Homer AO and Dr Tafi Marukutira have been acknowledged for excellence and leadership in research with special awards from the National Health and Medical Research Council (NHMRC).
Professor Homer, Burnet's Co-Program Director for Maternal, Child and Adolescent Health, was presented with the Elizabeth Blackburn Investigator Grant Award for 2022, and Dr Marukutira the Frank Fenner Investigator Award, at a gala function in Canberra on Wednesday.
The Elizabeth Blackburn Investigator Grant Award is presented annually to the highest ranked applicant for an NHMRC Investigator Grant in health services research.
Professor Homer's grant is dedicated to a project that aims to reduce maternal and newborn deaths and stillbirths by transforming midwifery in the Asia-Pacific region through research and innovation.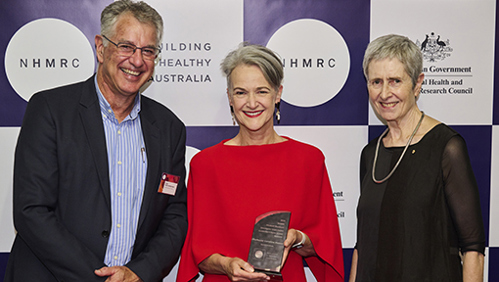 "Research is hard work and there are lots of setbacks and disappointments, but that is easier to bear if you're working on something that you feel strongly about and you have a good team around you," Professor Homer said.
"Research is definitely a team sport and I value the amazing teams I have worked with, and continue to work in, and I strongly advocate finding good mentors and supporters and making connections, strong collaborations and networks."
The Frank Fenner Investigator Award goes to highest-ranked Basic Science or Public Health grant in the Emerging Leadership Level 1 Category for Investigator Grants.
The focus of Dr Marukutira's Investigator Grant is an evaluation of the national HIV public health program in Botswana, looking at what lessons can be learnt to ensure equitable access to care for migrants living with HIV in sub-Saharan Africa.
"It is my honour to receive the Frank Fenner award in recognition of a distinguished virologist who oversaw the global eradication of smallpox," Dr Marukutira said.
"I and many others working in the HIV field cannot wait to get to the end of the HIV and AIDS epidemic by embracing inclusion of all vulnerable population groups; in my space, it is migrants. No-one should be left behind in the response."
The Elizabeth Blackburn Award honours Australian Nobel Laureate Professor Elizabeth Blackburn, joint winner of the 2009 Nobel Prize in Physiology or Medicine for the discovery of how chromosomes are protected by telomeres and the enzyme telomerase.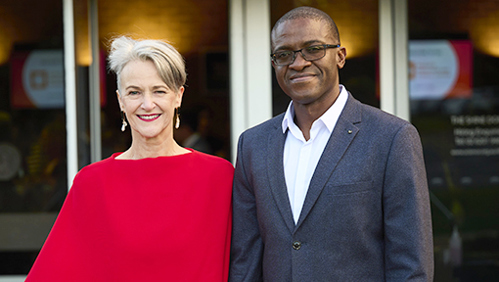 Professor Homer is Emeritus Professor of Midwifery at the University of Technology Sydney, an elected Fellow of the Australian Academy of Health and Medical Sciences, and in 2021 was appointed Chair of the Council of the National Health and Medical Research Council through to July 2024.
Her research is focused on the role and capacity of well-educated and supported midwives to reduce maternal and newborn deaths and stillbirths.
"Midwives can provide high quality care that is kind, respectful, meets women's needs and helps families have a good start to parenthood," Professor Homer said.
"I was part of research that showed that there is a global shortage of 900,000 midwives with considerable gaps in quality of care due to poor midwifery education and a lack of midwifery leadership and other research which showed midwives could make a difference.
"The post-COVID-19 period is a critical window to improve maternal and newborn care services and many countries in the Asia Pacific region are still struggling to get back to where they were pre-pandemic."