New awards to honour harm reduction pioneer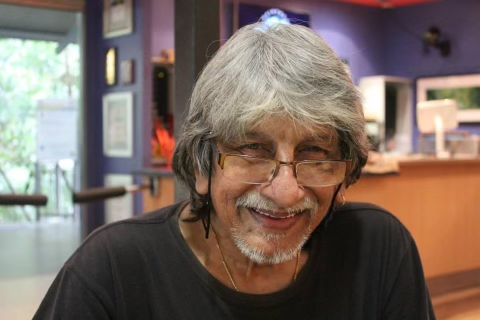 24 Oct 2023
---
Applications now open!
Click here for more information.
21 Apr 2023
---
The life and legacy of the late Jimmy Dorabjee, a former Burnet Institute senior staff member, researcher, and passionate advocate for harm reduction, have been acknowledged with two new awards sponsored by Burnet.
The Dorabjee Award International, and Dorabjee Award Asia will be open to candidates with lived or living experience of drug dependence, who are working in the harm reduction field.
The awards will provide funding, including airfares, accommodation and registration, along with limited living costs to attend a conference on addressing related harms and/or related concepts of the recipients' choice.
The creation of the awards was announced by Burnet Senior Fellow, Associate Professor Peter Higgs at the recent Harm Reduction International Conference, HR23, in Melbourne.
"Jimmy mentored and inspired many, and he epitomised lived experience and peer education," Associate Professor Higgs said.
"Jimmy was an inspirational leader in harm reduction and these awards will ensure that Jimmy's legacy to harm reduction and the rights of people who use drugs is remembered and acknowledged."
Before moving to Melbourne Jimmy Dorabjee was the Program Manager for Harm Reduction at the Sharan Society NGO in Delhi and the driving force behind the formation of the Asian Harm Reduction Network.
He was associated with Burnet's Centre for Harm Reduction from its inception in the early 2000s and received the prestigious National Rolleston Award in 2001 for his profound impact on international harm reduction policy and practice.
Jimmy Dorabjee died in 2019.
Further specific details of the Jimmy Dorabjee awards will be promoted when available through Burnet Institute, Harm Reduction International and harm reduction networks. Update 23/10: Applications for The Dorabjee Award are now open - click here for more information.