Australia Awards Fellows join Burnet to improve outcomes for people with hepatitis C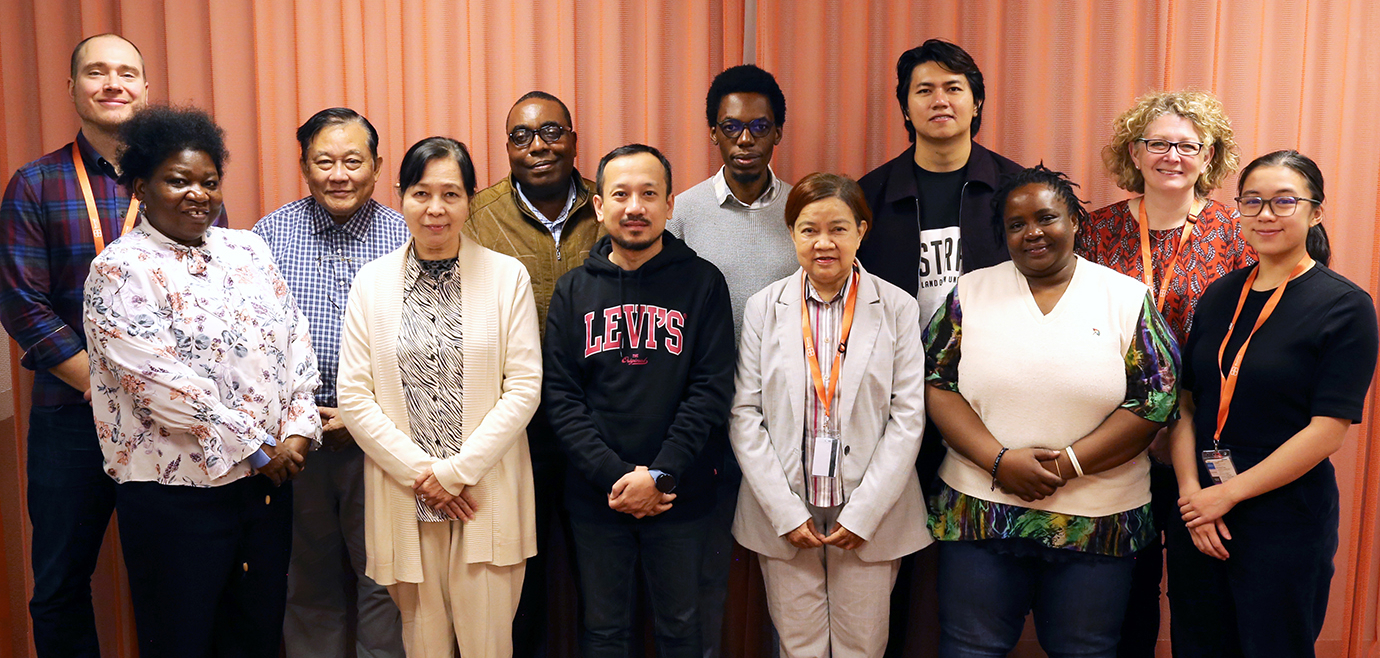 Burnet Institute welcomed Australia Awards Fellowships delegates from Myanmar and Tanzania in July to learn more about the prevention, treatment and testing of hepatitis C and harm reduction for people who inject drugs. 
Australia Awards Fellowships is an initiative of the Australian Government to build networks of influence and leadership by strengthening partnerships between Australian and partner organisations in the region.
The course included presentations on hepatitis C and other blood-borne viruses among people who inject drugs and the types of harm reduction interventions available, models of care, community engagement and economic modelling.
The nine delegates had a range of professional backgrounds, from psychiatry and gastroenterology to social work and research. Delegates were from Tanzanian government, Medecins du Monde and Myanmar Liver Foundation. 
They spent two weeks at Burnet Institute as well as visiting Australian-based partner organisations, including Access Health in St Kilda and the Medically Supervised Injecting Room in North Richmond.
Delegates also attended the International HIV Coinfection + Viral Hepatitis Elimination Conference and International AIDS Society conference in Brisbane. 
Burnet Research Officer and Australia Awards Fellowship coordinator of the harm reduction program Dr Michael Curtis said the program was designed to improve connections and partnerships between Australia and experts in neighbouring countries.
"The aim is to help build capacity in Myanmar and Tanzania but also to create strong working partnerships between Australian organisations and organisations on the ground in those countries with the goal of improving public health," he said. 
Dr Curtis said as well as learning from the Australian experience, the international delegates also had a lot to learn from each other. 
"We spent some time discussing the national hepatitis situation in Myanmar and Tanzania to understand what was happening in these countries and to share experiences," he said.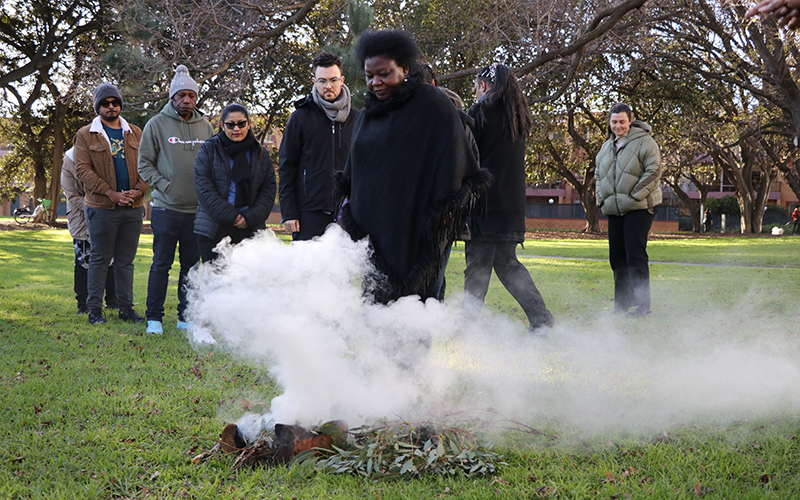 "The delegates from Tanzania were particularly interested in learning about the interventions in Myanmar, to see how they could apply these in their own country."
Dr Curtis said the delegates were then tasked with developing a plan on how to implement what they had learnt. 
"Each of the organisations had to develop an action plan, outlining how they were going to apply what they had learnt in their home country, which they said was incredibly beneficial."
Program Manager for the Workforce Development and Health Service Delivery component of the EC (Eliminate Hepatitis C) Australia program at Burnet, Dr Jacqui Richmond, who coordinated the hepatitis C component, said the course had cemented strong relationships between the Institute and the countries that were part of the program. 
"We will continue to have ongoing relationships with the delegates in these countries to improve services on the ground," she said. 
"I think the ongoing relationship with Burnet, particularly for the Tanzanian delegates, will be really important to help build their capacity and improve their processes around harm reduction and elimination of hepatitis C."
Dr Richmond said it was incredibly motivating to be part of the program.
"You get to see the work we do through different eyes and gain an appreciation of the strong desire people who work in these countries have to offer the type of care we take for granted," she said. 
"The delegates took a lot of inspiration from the ideas and the concepts we presented and several of the delegates expressed interest in doing further education and research, which was really encouraging."
Burnet Institute Senior Research Officer Dr Bridget Draper, who organised the course, said it was great to welcome international colleagues back to the Institute. 
"It was nice to reconnect with people we have been working with and meet new people to share our experiences," she said.
"The Burnet staff members who don't always work with international collaborators found it a valuable opportunity to hear from these groups who are doing really great work. 
"Most people who attended the sessions said they learnt a lot about what was happening in these countries, and it made them think differently about their own work, it was definitely a two-way learning experience." 
Dr Draper said the delegates enjoyed being able to attend the international conferences.
"The delegates don't often have the opportunity to attend these big conferences and they gained a lot from being able to hear from international experts and see where the evidence is moving," she said.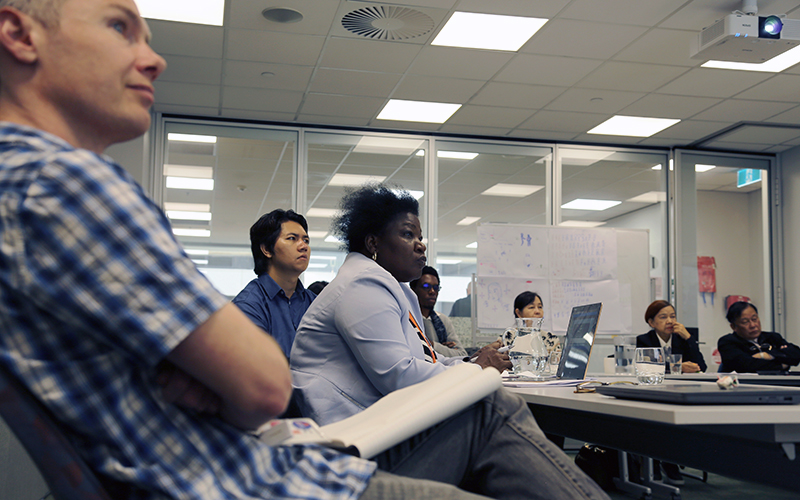 "They were also able to contribute to the sessions, with one of our delegates, Dr Francis Benedict presenting on his work at the opioid agonist treatment clinic in Dar es Salaam, Tanzania, and have follow-up conversations that will lead to good outcomes when they return to work in their home countries." 
Tanzanian delegate Dr Otilia Gowelle said the course had been a tremendous experience.
"This course has provided us with the knowledge about how to address the challenges of eliminating hepatitis C, and also about harm reduction," she said.
"We have enjoyed networking with our colleagues from Australia and other neighbouring countries and we hope this may lead to further working collaborations in the future.
"I now feel like I am part of the Burnet Institute community and can contact colleagues there at any time for support and advice, which is incredibly valuable."
Dr Gowelle said attending the international conferences in Brisbane was a wonderful experience. 
"It is good to see different countries tackling the elimination of hepatitis C together and ensuring no countries are left behind," she said. 
"In Tanzania we have succeeded in eliminating HIV, but we still have a long way to go with regards to hepatitis C elimination."
Dr Gowelle said she looked forward to returning to Tanzania and applying what she had learnt. 
"During our time in Australia, we developed an integrated action plan to apply when we return home to Tanzania. Now our main challenge is to secure the necessary resources to execute this plan."
Dr Khin Pyone Kyi, delegate from Myanmar and co-founder of the Myanmar Liver Foundation, said it was good to be able to share ideas and experiences with colleagues from neighbouring countries.
"Although we all come from different backgrounds, we have a lot of similar experiences and it is great to be able to share these with each other and learn about how other countries are approaching various issues in relation to hepatitis C reduction," she said.
"In Australia, people from key populations with hepatitis C are generally given treatment made specially convenient for them, which is something that needs to improve in Myanmar where there is still some form of discrimination and stigmatisation for key populations with hepatitis C.
"We really need to change the attitude towards how we treat all people who are impacted by hepatitis C if we want to prevent transmission of the disease." 
Dr Pyone said the international conference in Brisbane was a highlight of the course. 
"Attending the conference in Brisbane was an important experience for us, especially to see the advances that have been made with regards to treatment of hepatitis C.
"The challenge for us now is to return home and put what we have learnt into practice.
"I'm looking forward to imparting my newfound knowledge and wisdom from the course to my colleagues in Myanmar."