A package of high quality care can prevent preterm birth and its long-lasting harms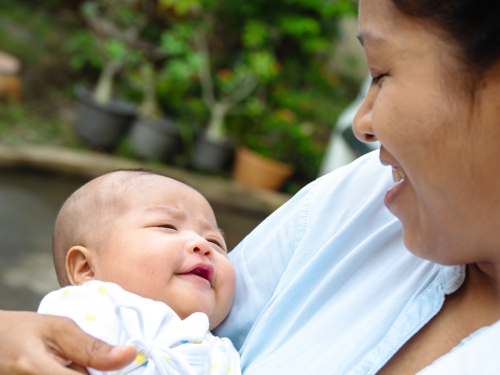 Worldwide, one in 10 babies are born preterm before 37 weeks' gestation, and about one million babies die each year due to complications from being born too soon. 
Preterm birth is the leading cause of death in children aged under five, and accounts for more than one in three deaths during the first month of life. Among the preterm children who do survive, many live with health problems that follow them and their families for the rest of their lives.  
Despite great progress in finding ways to prevent preterm birth and limit its harm, a report published this week, Born Too Soon: Decade of action on preterm birth, revealed rates of preterm birth have not reduced over the past 10 years.  
The report, produced by more than 60 organisations from 40 countries, also pointed to great variation across the world. If a baby is born preterm in sub-Saharan Africa or Southern Asia, for example, they are 10 times more likely to die in their first month of life compared to preterm babies in high-income countries like Australia.  
Progress to end preventable deaths among pregnant women and new mothers has also stagnated in the past decade, with growing inequities within and between countries shaped by gender, race, and geography. Each year about 287,000 women die during pregnancy, birth and the postnatal period. Many of these deaths are preventable and most occur in low-and-middle income countries. 
The report said some of the drivers of preterm birth include:
adolescents and older women having babies
poor health during pregnancy and conditions such as diabetes
inadequate access to quality healthcare during pregnancy
rising rates of caesarean section for non-medical reasons (caesarean procedures increase the risk of preterm birth for subsequent pregnancies)
the rising use of fertility treatment techniques such as multiple embryo transfer which increases the risk of multiple birth (twins or more).  
Despite many challenges to address these factors, and additional barriers created by COVID-19, climate change, conflict, and the rising cost of living, the report highlighted inspiring examples of interventions and programs that have improved sexual and reproductive care for women, making a substantial difference.
One of the authors of the report and co-head of the Global Women's and Newborn's Health Group at Burnet Institute, Professor Joshua Vogel, said one highly cost-effective intervention that should be used more widely is corticosteroids. When a course of this drug is given to women about to deliver a preterm baby, it stimulates lung development for the baby, reducing their risk of dying by 16 per cent.   
'It means that when the baby is born, their lungs work better and they can breathe easier," he said.  
Research, including studies by the Burnet Institute, show corticosteroids are affordable, costing just US 50 cents a course, and highly cost effective in the first month of a baby's life. 
But many factors have hindered their use in low-and-middle-income countries, including a lack of clinical guidelines for health workers, and challenges with ensuring pregnant women can get an ultrasound to estimate their gestational age.  
"In many low- and-middle-income countries, this treatment [antenatal corticosteroids] is not reaching the women who need it most," Professor Vogel said. "Our team at Burnet are working with the World Health Organization to understand why this happens, and how we can improve it."  
There are already encouraging examples of countries overcoming these barriers to the appropriate use of corticosteroids, including Cambodia and the Philippines. After discovering that healthcare providers were unsure of how to use the drugs effectively, a one-day technical training course for maternity care providers improved use of corticosteroids dramatically.  
These findings are exciting for Professor Vogel who is now working on more research to break down barriers to appropriate use of the life-saving drugs in low-and-middle-income countries. However, he warned there was no silver bullet for reducing preterm birth and its harms, and said success would come from a vast range of measures outlined in the Born Too Soon report, including better sexual and reproductive healthcare, and the expansion of midwifery-led continuity of care.  
To get there, the report calls for urgent investment from governments, civil society, the private sector and development partners. Professor Vogel said he hoped it would galvanise more action.  
"Delivering the right care to prevent long-lasting harm so early in a person's life is enormously beneficial. It will deliver significant human and economic returns in future," he said. 
The report Born Too Soon: A Decade of Change for Preterm Birth was launched in South Africa on 10 May 2023. It follows a similar report produced in 2012 titled Too Soon: The Global Action Report on Preterm Birth.