Les Harrison: The Quiet Philanthropist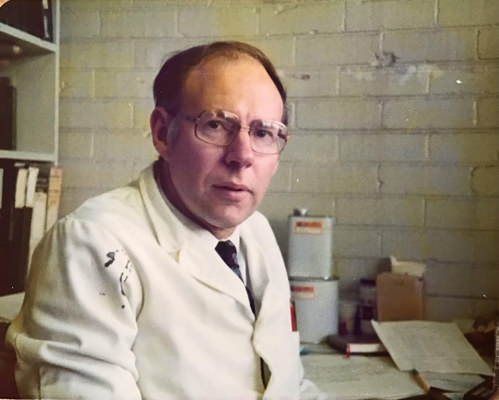 Les Harrison, who passed away at the grand age of 93, was a passionate and long-term supporter of Burnet Institute. His daughters, Joy and Helen, continue to support Burnet in his memory.
Born in Albury in 1927 and graduating from Melbourne University in 1947 with a Bachelor of Science in Chemistry, Les worked for six years with the Shell Company and then for the rest of his life at the Ansell Rubber Company. He retired as Chief Chemist in 1992 but continued in a part-time consultancy role until 2005 when he was 78. A great innings.
Les played an integral part in the advancement of surgical glove and condom production and made an important contribution to the development of the cochlear implant.
This close link between the products he worked on in a research and development capacity and the medical field piqued his lifelong interest in scientific and medical research and led to his interest in Burnet – one that he passed on to his daughters.
"My sister Helen and I used to go with Dad to various Burnet functions," Joy remembers fondly. "His far-reaching philanthropy to many organisations was definitely what influenced Helen and me to continue donating.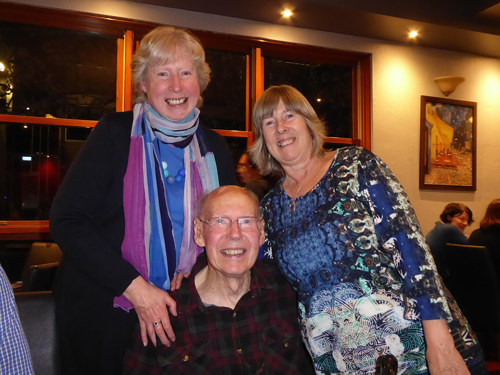 "Christmas in 2022 was actually our third Christmas without Dad," Joy said. "We had plans for a memorial service in 2021 but had to cancel again because of lockdowns, which is why we were so relieved that we could actually have it at the end of 2022, with many people able to attend."
Knowing her dad was a staunch supporter of Burnet Institute, Joy arranged for Burnet to accept special In Memoriam donations in his name at the service.
"He is missed every day."
"Supporting Burnet is, for so many of our donors, generational. I hear often from donors that their interest in our research and public health programs comes, in particular, from their parents. It really encourages me that people find such meaning in what we do, such satisfaction in supporting us, that they bring their families along."
—Professor Brendan Crabb AC, Director and CEO
If you would like to arrange for special occasion donations, whether it be birthday, In Memory, or anything else, we would be happy to help you set it up. Contact us on giving@burnet.edu.au.