Laurence O'Keefe: Providing a bequest for better health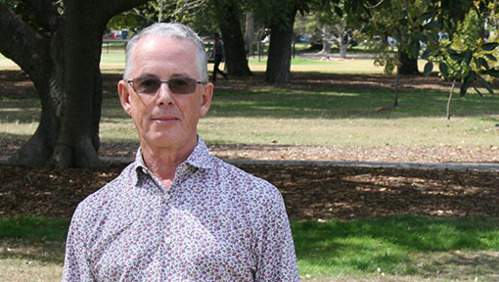 Laurence attended the first public meeting about AIDS in Melbourne in 1983, which was organised by people who later formed the Victorian AIDS Council.
It was then Laurence became aware of the care provided by the Fairfield Infectious Disease Hospital and the pioneering research on HIV and AIDS conducted at the virology laboratory, which became Burnet Institute.
"Fortunately none of my close friends died," he said. "But I did visit people at Fairfield Hospital, so became aware of the pioneering research that Burnet was doing to understand and treat the virus. And of course that research continues today to help control and eliminate the disease."
Laurence has supported Burnet Institute for many years from its time at Fairfield, through to its move to the current premises at the Alfred.
Laurence is impressed by the unique model used by Burnet Institute of translating discoveries into new technologies, methodologies and applications to diagnose prevent and treat disease.
The Institute's research is not just laboratory-based but translational research working on the ground as well to improve health.
As a younger man Laurence worked for the Catholic Mission in Vunapope in Papua New Guinea for two years. He knows first-hand the health problems experienced by developing countries.
Laurence is inspired by Burnet Institute's response to health problems in developing countries, particularly the Healthy Mothers, Healthy Babies program which helps save the lives of mums and babies in PNG.
Laurence has left a gift in his will for Burnet Institute, as his legacy for better health.
"I find the staff of Burnet inspiring through their compassion, dedication, hard work, and that's exactly why I've left a gift to Burnet in my will, so they can continue the good work well into the future."