We aim to understand adolescent girls' changing menstrual health experiences and needs throughout their adolescent years and test the impacts of menstrual health on girls' lives. The study will quantify the effects of early menstrual experiences and sustained unmet menstrual health needs in adolescence on education, physical health, mental health, and sexual and reproductive health outcomes.
While qualitative studies have described consequences of unmet menstrual health needs for health and education, studies have yet to document the extent to which menstrual health impacts these outcomes to prompt commensurate and sustained investment. A longitudinal cohort is best placed to estimate these effects.
This study will build essential evidence to understand adolescent menstrual health needs and their impacts over the life-course.
The AMEHC study will follow a cohort of 2,000 adolescent girls from 12 years of age, around the time of menarche, through to later adolescence. Yearly surveys will document changing menstrual health experiences and needs and track their impacts girls' lives. Embedded sub- studies will implement more intensive (2 month) follow ups among sub-sets of the cohort to understand the variability in experiences over shorter time spans. Before the cohort, a preliminary phase of work will serve to develop, adapt, and test measures for use in the cohort study. 
Menstruation is a frequent, repeated experience, and the impacts of unmet needs are likely to be the result of ongoing exposure rather than a single challenging menstrual period. Longitudinal studies also allow us to explore the relationships between early life events and later outcomes, and to understand the timing of experiences so that we can draw stronger causal inferences about the impacts of menstrual health.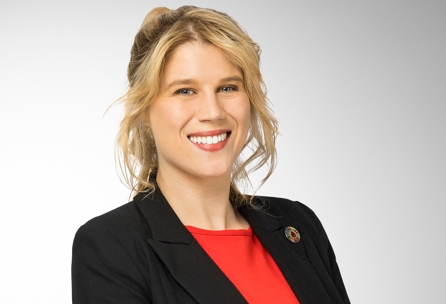 Doctor Julie Hennegan
Please contact Doctor Julie Hennegan for more information about the project.
EMAIL
Funding
Partners
Reckitt Global Hygiene Institute,NHMRC
Partners +
Collaborators
BRAC James P Grant School of Public Health (Bangladesh)

WaterAid (Bangladesh)

MCRI

University of Sydney

London School of Hygiene & Tropical Medicine
Project
Team
Meet the project team. Together, we are translating research into better health, for all.