Multiple, interrelated demand-side barriers – such as poverty, gender inequality and sociocultural norms – constrain the capacity of rural Zimbabwean women to seek health care.
Previous research and program experience from Zimbabwe, as well as the global evidence base, indicate that social support, women's economic empowerment, and men's positive engagement in family health are important enablers at the community level that can support women to access essential MNCH services.
This approach is well suited to Mutasa District in Manicaland Province, which is largely rural, with low health service utilisation and poor maternal and infant health outcomes compared to other parts of Zimbabwe.
A community-based program to support care-seeking among women in Mutasa District by empowering women and creating an enabling environment has the potential to substantially improve health outcomes for women, infants and children. Evidence generated through the program can inform efforts to improve MNCH in other areas in Zimbabwe and other country contexts.
Objectives:
Improve health outcomes among 3,200 mother-baby pairs in Mutasa District by empowering mothers and creating an enabling environment to support women to seek and adhere to high quality essential MNCH services in eight rural health clinic catchment areas.
Generate high-quality evidence to support efforts to address demand-side barriers that constrain MNCH service utilisation.
Activities:
Improve community-facility linkages and provision of quality, integrated essential MNCH services at eight rural health clinics by strengthening community engagement with health clinics.
Empower women to make positive decisions for family health by supporting the formaDon of an expected 160 Mbereko groups in eight clinic catchment areas.
Increase men's capacity to support family health and women's decision-making by holding monthly male engagement community dialogue forums in eight clinic catchment areas.
Test the effectiveness, feasibility and acceptability of the Mbereko+Men Model by nesting a cluster-randomised controlled trial within scheduled program implementation activities.
It is expected that:
Rural health clinics will provide quality, integrated essential MNCH services to women and children and be responsive to community health needs
Women, and their newborn or infant children, will increase uptake of an essential package of MNCH services during the 1,000-day window covering pregnancy and the first two years of life
Women will be empowered with health information, improved access to financial services, access to credit and savings and psychosocial support, and be able to make informed decisions about family health
Men will be empowered to support family health, and to question gender norms and roles that reinforce inequitable gender relations and constrain women's decision-making autonomy.
These changes should contribute to higher level development outcomes, including increased facility birth, improved maternal mental health, increased women's economic empowerment, improved care and support for women during pregnancy, reduced gender- based violence, and more equitable gender norms.
It is also expected that evidence generated through the program will contribute to the emerging global literature on male involvement in MNCH.
Funding
Partners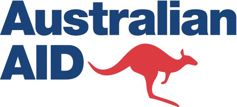 Supported by the Australian Government through the Australian NGO Cooperation Program (ANCP)
Supported by the Australian Government through the Australian NGO Cooperation Program (ANCP), and the Drakensberg Trust
Partners +
Collaborators
The Organisation for Public Health Interventions & Development Trust (OPHID) Ministry of Health & Child Care, Zimbabwe.
Project
Team
Meet the project team. Together, we are translating research into better health, for all.