The ANCP Healthy Mothers, Health Babies project seeks to improve Maternal & Child Health (MCH). This includes increasing pregnant women's and expectant fathers' knowledge of MCH, improving MCH-related care-seeking, and encouraging expectant fathers to play an active and positive role in supporting the health of their partner and children.
The sustainability and expansion phase of the project is designed to build upon previous work in developing a package of materials for education and information-sharing with pregnant women and their partners as they wait for their routine antenatal care (ANC) appointments.
This final phase will expand the training of trainers program to ANC staff at three new clinics, and male staff at existing Partner clinics. It will also further build Provincial Health Office (PHO) capacity to continue implementation, with the aim of transferring the program across to PHO management at the end of the period.
Funding
Partners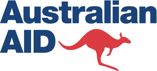 Partners +
Collaborators
Provincial Health Office – East New Britain Province
Project
Team
Meet the project team. Together, we are translating research into better health, for all.