Senior Burnet researchers selected for prestigious AAHMS mentoring program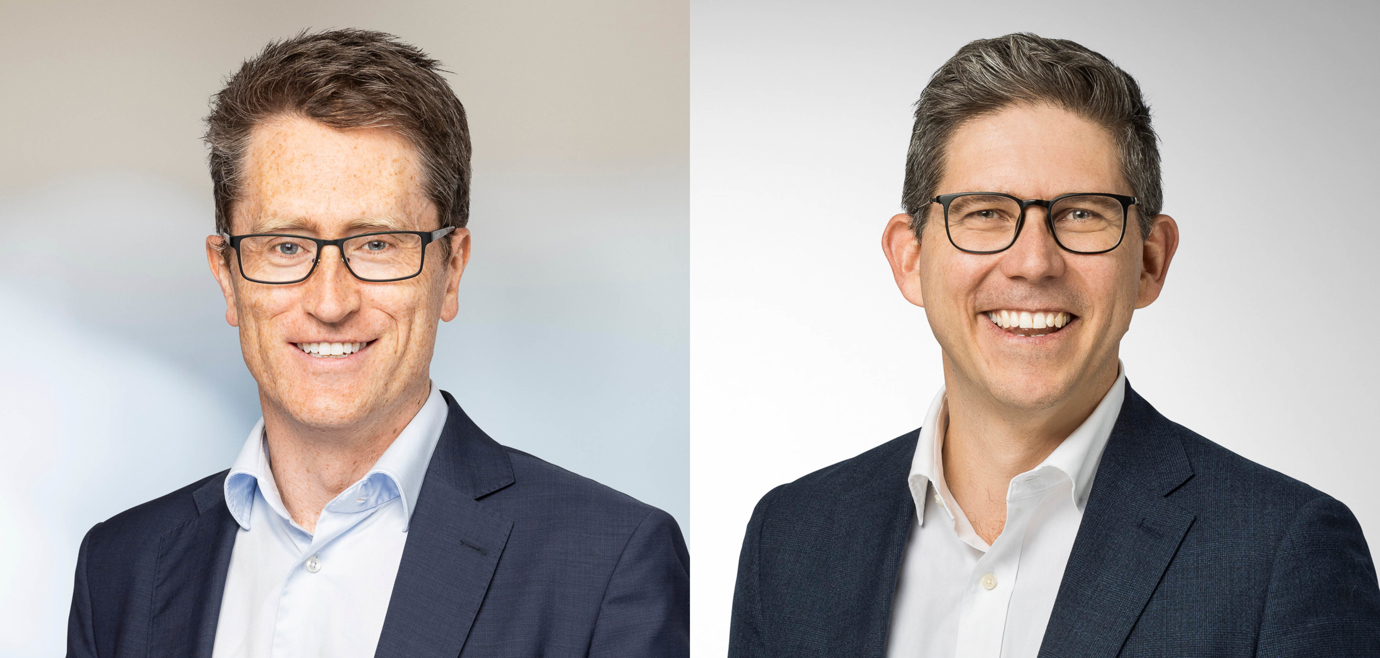 Two senior Burnet researchers have been selected into the Australian Academy of Health and Medical Sciences (AAHMS) Mentorship Program celebrating outstanding mid-career researchers in the health and medical sciences.
Professor Joseph Doyle, Deputy Director of Disease Elimination Program and Head of Infectious Diseases Clinical Research at Burnet, and Professor Joshua Vogel, Burnet Senior Principal Research Fellow, are among 15 rising health and medical researchers joining the Academy's mentorship program this month.
AAHMS is an independent interdisciplinary body of Fellows advancing Australian health and medical research.
The program aims to nurture and support future leaders through one-on-one mentoring by pairing mentees with Academy Fellow mentors for training and networking opportunities.
"I am excited at the idea of learning from experienced clinician leaders," Professor Doyle said.
"I hope to gain skills in developing productive teams, creating strong public health research networks, and delivering impactful leadership." 
As mentees, Professors Doyle and Vogel will become Associate Members of the Academy for the next three years.
They will also have the chance to participate in Academy policy and advocacy initiatives to advance the health and wellbeing of the wider community.
Nominated by Monash University Professor Terry O'Brien and Burnet Director and CEO Professor Brendan Crabb AC, Professor Vogel said he was looking forward to broadening his leadership skills through the program.
"I feel humbled and grateful to have this experience, it's a chance to learn and grow our research activities at Burnet," he said.
"I hope to gain new skills and knowledge on how to take Burnet's maternal and newborn health research to the next level, so we can have a greater impact across the Asia-Pacific region."
Selected from a talented and high-calibre field of applicants across Australia to participate in the program, Professor Vogel will be mentored by Victorian Department of Health Secretary Professor Euan Wallace AM FAHMS.
"It's an incredible opportunity to be mentored by someone like Professor Euan Wallace, who has had an extraordinary career spanning clinical practice, academia and government," Professor Vogel said.
Mentorship Committee Chair Professor Louise Baur said the program has a strong legacy of success, with mentee alumni often winning major awards, receiving career promotions, or going on to mentor others.
"Mentees and mentors benefit from the program, with our senior Fellow mentors delighted to pass on their expertise and help guide the next generation of health leaders," Professor Baur said.
The Academy's Mentorship Program accepts applications year-round and reviews new applications twice a year. For more information visit the AAHMS program page.