Reducing the overdose rate for people who inject drugs after they're released from prison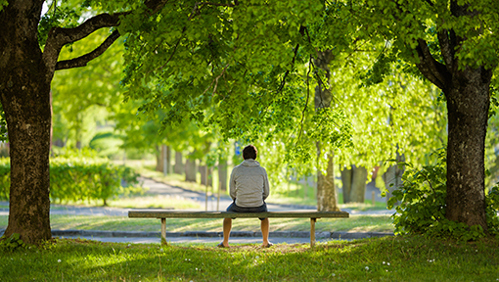 The rate of non-fatal opioid overdoses following release from prison is far higher than previously estimated, new Burnet Institute research has revealed.
In a research letter published in the 6 February 2023 issue of the Medical Journal of Australia, Burnet researchers argue better harm reduction measures are needed during and after release from prison to reduce the overdose rate for people who inject drugs.
The first two weeks after a person is released from prison is when they are at greater risk of both fatal and non-fatal opioid overdose.
The researchers linked data from 400 men who injected drugs at least once a month prior to their imprisonment in Victoria with ambulance records to estimate how often non-fatal opioid overdoses occur post release from prison.
Over approximately three years of observation, 47 research participants had a total of 70 non-fatal opioid overdoses and 27 people died, said Michael Curtis, a PhD candidate at Burnet and lead author of the paper.
"The incidence of post-release non-fatal opioid overdose in our study was almost 13 times as high as that in a recent Queensland study, but we probably underestimated it by including only events attended by ambulances," he said.
Research shows that supporting people to remain in opioid agonist therapy (OAT), the front line treatment for opioid dependence which aims to stabilise opioid use via ongoing prescription of a pharmaceutical opioid to manage opioid cravings and withdrawal, greatly reduces both their fatal and non-fatal overdose risk.
While the number of people receiving OAT in Victorian prisons grew by nearly 50 per cent from 2020 to 2021, continuing to access the programs after they are released can be difficult for some people as there are currently no public OAT clinics in Victoria.
"We're calling for the reintroduction of public OAT clinics in Victoria to make them more accessible, as well as an increase in routine OAT prescribing in general practice," Mr Curtis said.
"Some of the other costs associated with OAT programs like dispensing fees and travel can also lead to people dropping out of the program, we're calling for consideration of how these can be reduced."
Prison-based take home naloxone programs (naloxone is a drug that can reverse an opioid overdose) can also reduce the number of people dying from fatal opioid overdoses after they're released from prison.
"Based on our findings, we'd like to see the take-home naloxone pilot program initiated in 2020 in some Victorian prisons maintained," Mr Curtis said.
People who inject drugs often receive substandard care that doesn't adequately respond to their complex and overlapping health needs, said Professor Mark Stoové, Burnet's Head of Public Health and senior author on the paper.
"People who use drugs experience social and structural marginalisation," he said.
"We also know that people who inject drugs face stigma both within and outside the prison system.
"As we've seen in several high-profile coronial inquests, both these issues can have devastating impacts on the care they receive."