Professor Heidi Drummer appointed Scientific Director of Burnet Diagnostics Initiative (BDI)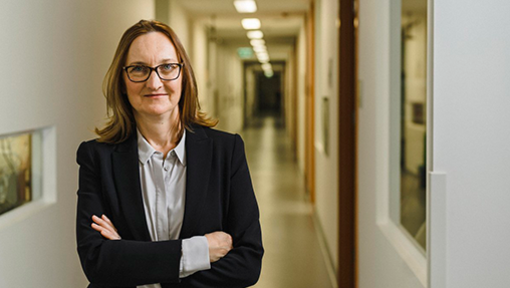 Program Director, Disease Elimination and virologist, Professor Heidi Drummer has joined the Burnet Diagnostics Initiative (BDI) as Scientific Director and will also lead its Burnet Diagnostics Initiative (BDI) lab team.
The appointment further strengthens the scientific and ambitious aim of the BDI to focus and build capacity for Burnet's engagement in the Point-of-Care In Vitro Diagnostics industry and facilitate enhanced translation of existing and new technologies into practical health solutions.
Professor Drummer said: "I am excited to lead the new BDI team and enjoy the translational work required to turn research into commercial products."
As previously announced, Associate Professor David Anderson remains Chief Scientific Officer for the BDI and will focus on the identification of market needs, idea generation, scientific innovation in the GHDDL and the continued building of networks and relationships with collaborators around the globe.
"As we look to build the BDI to achieve the best outcomes in Burnet's efforts to solve unmet health needs, Professor Drummer is exactly the right person to manage the next stage of this expansion as Scientific Director and as new head of the GHDDL," Associate Professor Anderson said.
"We have worked closely with Professor Drummer and her lab team over the past year in the course of our COVID-19 diagnostics work, bringing new scientific perspectives and capability that have been essential for our progress. I look forward to working closely with Heidi in my dual roles of driving innovation in the GHDDL, and more broadly as CSO of the BDI."
With the formation of the BDI, a review and refinement of the current organisational structure was undertaken to streamline Burnet's diagnostic development and commercialisation. Integration of the existing components - Global Health Diagnostics Development Lab (GHDDL), qDOS and Nanjing BioPoint - into one team is the first step. The qDOS lab structure will integrate with the GHDDL resulting in a centralised BDI lab at Burnet reporting to Professor Drummer.
Further work will be undertaken over the coming 2-3 months with staff to review current roles and capacity, and a new work stream structure developed, to maximise our strengths and address any gaps. Already the need for the core role of a Quality Manager has been identified, recruitment undertaken, with a new appointee selected to join Burnet next month.
Director of the BDI, Jen Barnes, said activities underway included the formation of an independent BDI Advisory Board and a review of Nanjing BioPoint to ensure the optimal utilisation of facility and staff.