Professor Caroline Homer a research world leader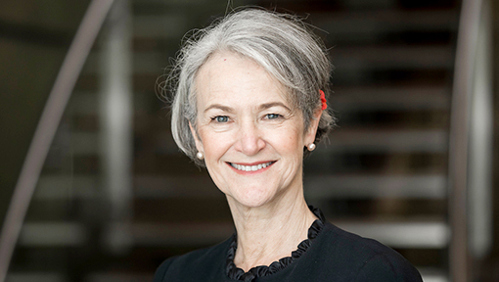 Burnet Institute's Professor Caroline Homer AO has been acknowledged for her global leadership in the field of pregnancy and childbirth by The Australian newspaper.
In a special report on the nation's top 250 researchers, Professor Homer, Burnet's Co-Program Director for Maternal, Child and Adolescent Health, is named as one of nine researchers who are world leaders in their particular fields.
Data commissioned by The Australian shows Professor Homer has the highest number of citations globally from papers published in the past five years in the top 20 journals in the field of pregnancy and childbirth.
Professor Homer was recognised by The Australian as the world's leading researcher in pregnancy and childbirth once previously, in 2020.
"It is an honour to receive this recognition again," Professor Homer said. "I think it highlights the value of working with great teams, both here in Australia and globally.
"Many of the papers that have been well cited are with teams of great colleagues and increasingly, with PhD and Honours students leading the projects.
"At this stage of my career it is wonderful to be able to support early and mid career researchers to publish great work in good journals that clearly get well used and well cited.
"Of course, citations that give recognition like this is wonderful, but I have been around long enough to see real impact of the research I have been part of over the last 20 years, and this is exciting.
"I am especially delighted to see the impact of our papers showing the impact of midwifery on improving outcomes – this is now used globally and leading to real changes and innovations."
Professor Homer is Emeritus Professor of Midwifery at the University of Technology Sydney, an elected Fellow of the Australian Academy of Health and Medical Sciences, and in 2021 was appointed Chair of the Council of the National Health and Medical Research Council (NHMRC) through to June 2024.
Altogether Australian researchers are the world leaders in 11 of the 250 (just over 4 per cent) fields of research analysed for The Australian's 2023 Research magazine.
The data also shows that Australian universities are the world-leading research institutions in 19 (nearly 8 per cent) of the 250 research fields.
Read the feature in full in The Australian and find out more about Burnet's work in maternal, child and adolescent health.
Listen to Professor Homer on Episode 6 of Burnet's How Science Matters podcast