Prestigious Snow Medical Fellowship for Dr Michelle Boyle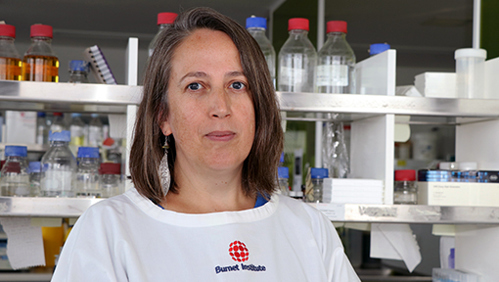 Burnet Institute scientist Dr Michelle Boyle has been awarded a Snow Medical Research Foundation Fellowship – Australia's largest philanthropic biomedical fellowship – to support her research into malaria immunity.
The Head of Cellular Responses to Disease and Vaccination at Burnet, Dr Boyle will receive AUD$1 million dollars per year over eight years for the development of urgently needed vaccines and therapeutics for malaria, a parasitic disease that's one of the biggest killers in children under five years of age globally.
Dr Boyle's research will shed light on how immunity to malaria develops and is disrupted in children infected with malaria. Using new tools to study the human immune system, Dr Boyle's team will identify and test drugs that can be used to improve protection.
One of two new Snow Medical Fellows for 2023 along with University of Sydney engineer and physicist, Associate Professor Lining Ju, Dr Boyle is excited for the opportunity to focus completely on her research and to develop her team's capacity with unprecedented support for eight years.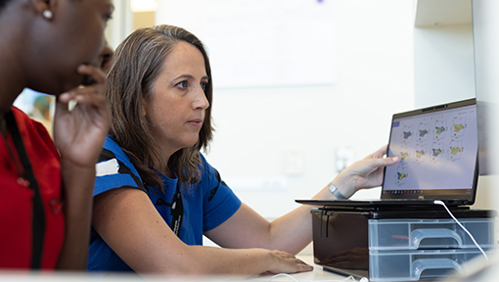 "The Snow Medical Fellowship is absolutely essential for the success of this research program which requires stable long-term funding for success," Dr Boyle said.
"I am excited for the outcomes which will shed light on how the human immune response develops to infection, and the opportunity for our team to develop therapeutics which can enhance immune responses in vulnerable individuals.
"Malaria is a significant burden globally and also in Australia's closest neighbours, particularly Papua New Guinea, and I am excited to be supported by Snow Medical on research that has the potential to make impact in our region."
Snow Medical Chair, Tom Snow said Snow Medical wants the best minds in the country focused on solving the world's big problems instead of being wasted chasing funding.
"Michelle Boyle and Lining Ju are amongst the best biomedical researchers globally. They join nine other truly outstanding Snow Fellows across Australia. Our Snow Fellows have the passion, dedication, and vision to make a real difference in the world, and we are excited to see how they will push the boundaries for science," Mr Snow said.
"The existing system of short-term funding cycles creates a rut for our brilliant researchers, cutting back their ability to make a difference. We wanted to change that. Our 11 Snow Fellows, and their teams, are changing the face of healthcare in Australia and globally."
Burnet Institute Director and CEO Professor Brendan Crabb AC said Burnet's vision for a more equitable world through better health has received a huge boost thanks to Dr Boyle's Snow Medical Fellowship.
"Michelle one of the most outstanding biomedical researchers in Australia and an emerging leader in this space, so to have her here at Burnet and retained in Australia is fantastic news," Professor Crabb said.
The announcement of the new Snow Medical Fellows follows the recent release of Snow Medical's Gender Equality Benchmark Report that assesses gender equality in educational institutions across 32 gender equality measures in three key areas: women's inclusion in senior leadership, recognition of women through awards such as honorary doctorates, and the promotion and recruitment of women in scientific staff.
Results of the benchmarking will determine eligibility for future Snow Medical funding.
Dr Boyle completed her PhD in 2012 (University of Melbourne) and received the Victorian Premier's Award for Health and Medical Research, Commended Award (2013).
From 2013-2015, she was an NHMRC CJ Martin Early Career Fellow at University of California, San Francisco. Returning to Australia, Dr Boyle developed an independent program focused on cellular mechanisms driving human immunity to malaria.
She was awarded the AIPS Young Tall Poppy Science Award (2016) and was recruited to QIMR-Berghofer in 2018 as an EMBL-Australia Group Leader.
Her current research at Burnet Institute is supported by a CSL Centenary Fellowship.
About Snow Medical Research Foundation
The Snow Medical Research Foundation (Snow Medical) is the creation of Canberra's Snow family and is a vision of businessman and philanthropist, Terry Snow. Snow Medical's pivotal program, the Snow Fellowships, targets emerging global research leaders that show the potential to drive, manage and influence the next generation of health and medical innovation.
The eight-year Snow Fellowship, funded at up to AUD$1 million per year, provides outstanding biomedical researchers the independence to focus on building ambitious multidisciplinary research programs and teams capable of changing the face of healthcare in Australia and globally.