Podcast Ep. 5: Is COVID-normal possible?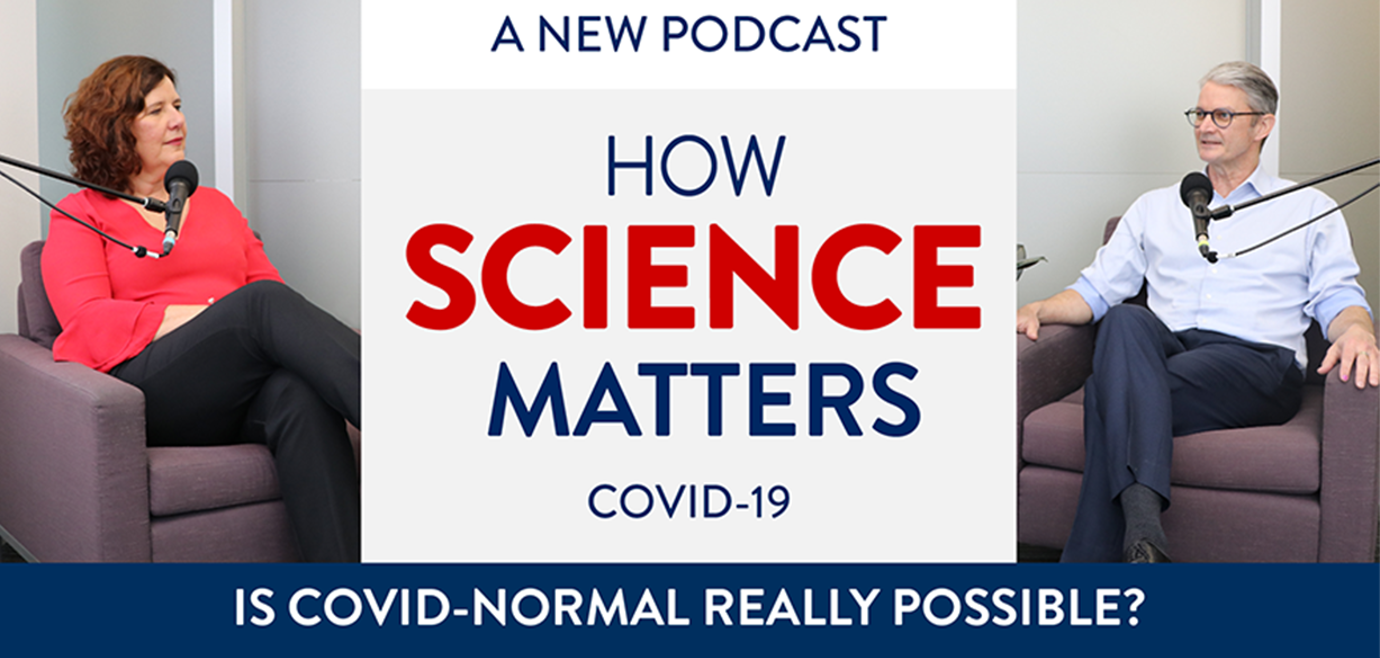 When the pandemic first emerged in Australia, what followed was a chorus of, 'We're all in this together.' But it was a short-lived chant, as the reality evolved quite differently.
Burnet Institute Deputy Director, Professor Margaret Hellard AM says what we saw in the community was people responding with fear and stigma.
"Why are people stigmatised? They're fearful that, that person's behaviour that they don't think is moral will be transmitted to the rest of the community in some mysterious way."
"The fear that I might catch COVID means that I'm not going to be nice to somebody who's of Chinese background. That's just fear then being translated to stigma. I fear people because they might give me something and I don't get to control them."
This stigma was largely driven by social divisions, which played out in a number of circumstances, including the hard lockdown of Melbourne public housing residents in July 2020.
People aren't bad, they face real barriers
Professor Hellard is a researcher and clinician with considerable experience working with vulnerable communities. She says socio-economic factors and language fluency are real barriers when it comes to how people respond to public health messages.
"People aren't mad, bad or malingering or anything. It's that they can't do it. We remain careless with how we expect people to be able to behave because we have not thoughtfully considered what their lives and circumstances of their lives may be."
"What are we going to do about the mother on the seventh floor of the North Melbourne housing commission flats who has two small children, and she needs to stay home, and she doesn't have any milk and she doesn't have any bread? She can't afford Uber Eats. She's lucky to be able to afford baked beans."
Changing behaviour is not easy
When it comes to changing how people act or respond to a particular situation like a life-threatening pandemic, Professor Hellard explains it takes concerted effort and clear messaging.
According to Professor Hellard, in Australia, "we've been really poor at this."
"When we get anxious, our politicians will then stand up and blame somebody. People have been named virtually as having caused that problem. That's just such a wrong way to get somebody to change behaviour."
"I hate the word co-operative on a certain level because it sounds like I'm trying to control you. But we need them to believe in this as a unified approach, as opposed to feeling like I'm either going to do it because I'm scared to get into trouble or that I'm being forced to in a way that I don't want to, because that's not sustainable."
Leave no-one behind
From mask wearing to physical distancing, the pandemic has demanded a lot of social change from Australians. From a behavioural science perspective, it can be a thorny issue, says Professor Hellard.
"We know in our everyday life to get somebody to do something different to what they would normally do, is really complicated."
In countries like the USA, we've seen the introduction of large COVID vaccine lotteries, with prizes in the millions, aiming to get more jabs in arms.
In assessing our expectations around behavioural change, Professor Hellard declares that it's important not to ignore obvious social inequities.
"It's a bit like asking somebody to get a test. It's easy for me, I have sick leave. But if you're on casualised work, it's just cost you a large amount of your income."
"Why wouldn't we support somebody who needs that? It's not a bribe. It is appropriately reimbursing people for their time to participate in a public health response."
Listen and subscribe to How Science Matters, an 8-part podcast series by Burnet Institute to help us to make sense of the many impacts from the COVID-19 pandemic through science.
Hosted by former ABC broadcaster, Tracy Parish and Professor Brendan Crabb, a microbiologist, malaria researcher, and one of the best minds in infectious diseases and global health today. Produced by Written & Recorded.