Podcast Ep. 4: Everyone's an epidemiologist!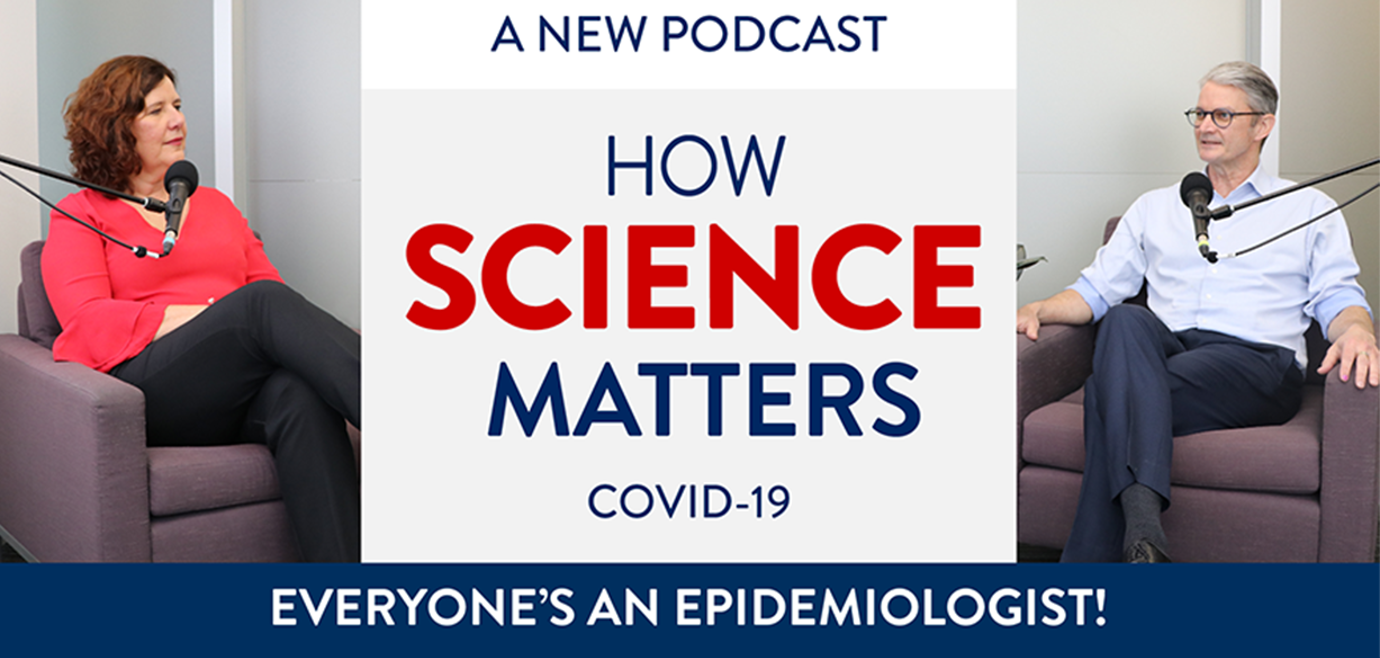 Epidemiologists have become the new rock stars in an era of coronavirus. It's these 'disease detectives' who have kept the world informed about how the virus has been spreading and how it might spread in the future.
In this episode, you'll meet Professor Mike Toole AM, a 40-year veteran of disease control whose face now pops up all over the world's media. Mike is an epidemiologist at Burnet Institute and the technical advisor to the Know-C19 Knowledge Hub. He had to shelve his retirement plans in Egypt, to help solve the COVID-19 puzzle.
Mike Toole is no stranger to infectious diseases. For the past 40 years the Burnet Institute epidemiologist has dedicated his life's work to cracking the code of viruses.
From Goma to Rwanda, and Somalia to Tibet, the globetrotter has sought to treat and prevent outbreaks of HIV, hepatitis B, meningitis, and sexually transmitted infections.
While Professor Toole's previous work has spanned across all corners of the world, he says nothing has been quite like COVID-19. That's because, Professor Toole declares, most of the world was not ready for a pandemic.
"If any countries were at least half prepared, they were all in Asia – China, Taiwan, Hong Kong, Singapore, Vietnam. The rest of the world was not prepared."
According to Professor Toole, who is also a technical advisor to the Know-C19 Knowledge Hub, while Australia belonged to a global health security movement set up in the USA, we simply weren't ready to deal with the onslaught of a pandemic.
"Australia was not prepared at all. There was a preparedness plan developed after the swine flu outbreak, but it really wasn't implemented.
"Australia had not done any kind of simulation exercise for the last eight or nine years. And that really led to a lack of preparedness, for example, for the arrival of a cruise ship in a large city with people infected."
All eyes on epidemiologists
As science races to get ahead of a fast-moving virus like COVID-19, epidemiologists have become household names. For Professor Toole that's meant being thrust into a fire hose news cycle that has seen him headlined across the world's media – from Japan's leading Mainichi newspaper to Al Jazeera News, and the BBC.
This newfound fame has at least resolved one thing in Professor Toole's professional career – no one mistakes him for a dermatologist anymore.
"I think prior to the pandemic, many people thought we were skin doctors and at least by now, most people realise we don't actually treat skin diseases."
Professor Toole says these days people look to epidemiologists to help them interpret trends.
"During an outbreak, the number of daily cases may jump around. It might be in one day 30, and then 14 the next. So, you can help interpret that by introducing the concept of rolling averages."
Unravelling the science
The unpredictable nature of the coronavirus has kept scientists on their toes.
Professor Toole explains that COVID-19 behaves very erratically compared to a highly contagious disease like measles, which spreads through droplets.
"If a child has measles and goes into a room with a group of other children who are not vaccinated, they will all get infected.
"Yet, we saw in a church an infected man (with COVID-19) was sitting with the choir upstairs, 3.5 metres above the congregation and infected 12 people. Other people don't infect anyone, for example, a case in Perth did not infect her partner."
The other challenging aspect when it comes to the science of COVID-19 has been the fact that not all medical experts agree with each other.
Professor Toole says in the early days there was healthy debate about how the virus circulates and what works in preventing it.
But airborne transmission has been a tough nut to crack.
"A lot of people think that the resistance to acknowledging airborne transmission was due to a dogma that really emerged in the 1950s.
"We've seen in one city in Brisbane, three separate leaks in hotel quarantine that could only be explained by airborne spread."
Listen and subscribe to How Science Matters, an 8-part podcast series by Burnet Institute to help us to make sense of the many impacts from the COVID-19 pandemic through science.
Hosted by former ABC broadcaster, Tracy Parish and Professor Brendan Crabb, a microbiologist, malaria researcher, and one of the best minds in infectious diseases and global health today. Produced by Written & Recorded.