On Include a Charity Week, consider leaving a philanthropic gift in your Will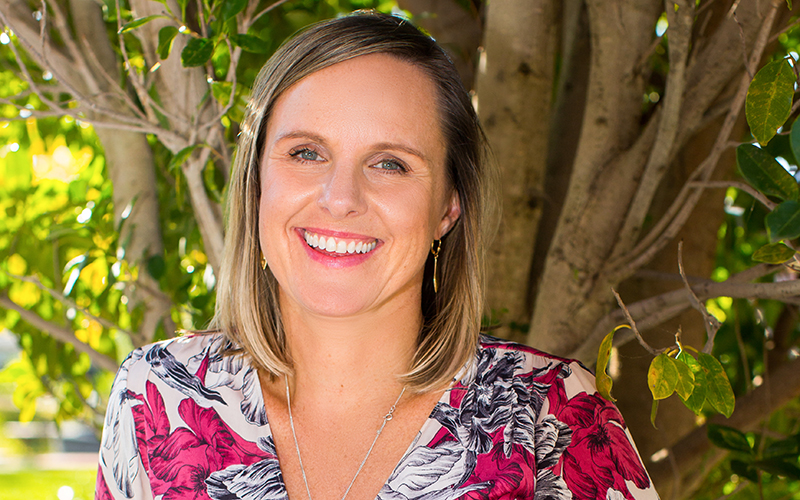 Include a Charity Week: 4 – 10 September 2023
Include a Charity is a nation-wide social change initiative of the Fundraising Institute of Australia, designed to encourage more people in Australia to expand the impact they have on society by leaving a gift in their Will to their favourite charity or charities. 
As a proud member of Include a Charity, Burnet is happy to take this opportunity to acknowledge how incredibly important gifts in Wills are to us here at the Institute, and encourage those who are thinking of making a gift in their Will to Burnet to use Include a Charity Week as a prompt to take action. 
Burnet has a strong and unique relationship with all our supporters, and those who have left a gift in their Will in the past have actively supported a range of ground-breaking research, the purchase of core equipment in our laboratories, and funded important career development opportunities for our research staff.
"Philanthropic gifts in Wills play a vital role here at Burnet. Without them we simply could not achieve what we do. This is why I have left a gift in my own Will to Burnet." – Mary Padbury, Burnet chair
Research shows that at least a third of Australians are considering leaving a gift in their Will but have not yet got around to doing so. Are you one of them?
"As humans, we love the concept of leaving a legacy. Of making our unique, indelible mark on the world. A stamp that persists long after we're gone and sets a positive, optimistic example for future generations. Including a gift in your Will is a commitment to the longevity of causes you care about." - Helen Beeby, Campaign Director, Include a Charity
When you picture your legacy, what do you see?  You may have already thought about including a charity in your Will. This incredibly important process, in all its emotional complexities, is one of the greatest opportunities you have to make an impact on the world.
"A bequest is something tangible I can do now in support of the Institute, with practical benefits to flow in the future. I would like to think that my bequest will, at some future date, help fund a program that improves the lives of others who don't have the fortune of living in a wealthy country with first-class medical facilities." - Belinda Collins, Bequest Ambassador
There are many considerations to make when you are getting your affairs in order, so we asked David Whiting, one of Melbourne's best known legal practitioners, a few questions about the process. You may already know David for his legal advice and commentary on 774 ABC Radio Melbourne Mornings program since 1983!
Q&A with David Whiting; things to consider when writing your Will.
Is it important to talk about my Will with my family? 
 
Yes, but remember it's your Will, not the Will of a committee. 
 
The right people need to know that you have a Will, where and how they can access the Will when needed, and if there are any provisions in your Will about funeral arrangements, and burial or cremation. 
 
Who are the right people?
The people that need to know. Clearly the executor, and if the executor is not a family member, then family members also need to have this information available to them, so they can contact the executor. 
 
Some people prefer to share the contents of their Will with family members, some don't. Some see the discussion as an invitation to contribute, and you might not. My suggestion is that if that's the path you want to follow, have the discussion about what your Will might contain before you prepare it, and then prepare it. 
 
Who should I select as my executor? 
 
People who you believe will do the job the way you want it done. Then get their agreement to take on the role. As a general proposition beneficiaries have the greatest interest in completing the administration of the Will as effectively and efficiently as possible. If possible, choose someone whose appointment will be respected by the beneficiaries. Not every family is harmonious. 
Can you tell us a bit about an Enduring Power of Attorney, a Medical Treatment Decision Maker and Advance Care Directives? 
Enduring powers of attorney is now usually prepared at the same time as Wills and in the context of the question that I've been asked, ask yourself - "Who do I want to be in charge, when I can't be in charge of myself". A power of attorney for financial matters handles the money.
The best parallel that I can say for a power of attorney for personal matters is to ask yourself this question - "If I was to need a parent, who would I want that parent to be?" - because the powers that you give under a power of attorney for personal matters are akin to those of a parent. But regardless of the wording used in the document, they only become effective when you are unable to make those kinds of decisions. 
An advanced care directive is just that. It's a direction to health care providers to ensure that the care that is provided to you accords with your direction. So an advanced care directive needs to be carefully considered and prepared because while it can be redone while it's current, care cannot be provided in a way that's inconsistent with the directive. 
If you appoint a medical treatment decision maker, then that medical treatment decision maker can only make decisions that are consistent with the advanced care directive. I would suggest that you consider them as a "pair" prepare the former in the light of the latter. 
 
Is it a good idea to tell the charity I've left them in my Will? 
I really don't have a good answer for that one. What kind of relationship do you want with the charity between the time you notify them that they are a beneficiary in your Will, and you die? Charities do good work. They do great work. And one of the ways they are able to continue to do their great work is to tell people about what they do, to encourage people to fund that work. 
 
As a general proposition a charity will want to keep in contact with you, some bequestors want that contact, and some don't. Contact the charity that you are thinking of providing for in your Will, and ask them. You might reach an agreement as to the amount of communication they have with you. Some people want regular communication. Some don't. It's your choice. 
For more information on correct wording to use, or to discuss the impact a gift in your Will to Burnet Institute can have, please contact:
Penny Burke, Planned Giving Manager
p: 03 8506 2338
m: 0429 461 661
e: penny.burke@burnet.edu.au