Fulbright Scholar is Boston-bound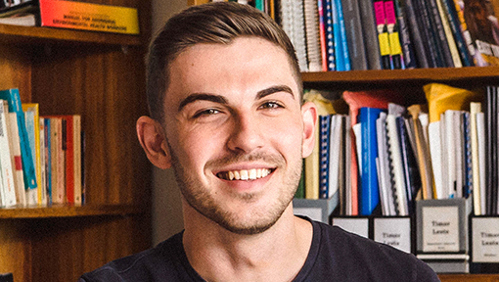 Burnet Institute researcher and PhD candidate Michael Traeger has been awarded a prestigious Fulbright Scholarship to support his further studies in HIV prevention and public health.
Mr Traeger's research involves the examination of epidemiological trends and evaluation of large-scale public health interventions from surveillance data in infectious diseases, with a particular focus on STI epidemiology among gay and bisexual men using the HIV prevention drug PrEP.
The Fulbright Postgraduate Scholarship will enable Mr Traeger to complete his PhD in Boston with a six-month placement to further understand the impact of HIV PrEP on behavioural epidemiology and related health outcomes among sexual and gender minority populations.
"The Fenway Institute, which is where I'm going, is involved in exciting, cutting-edge research on HIV prevention," Mr Traeger said.
"Similar to the Burnet, I really resonated with the mission of the Fenway Institute, which is to achieve health equity and improve wellbeing among minority populations, especially those affected by HIV."
Mr Traeger said the US is leading the way in HIV research and recently approved an injectable form of PrEP, which is not yet available inAustralia.
"They're a few years ahead of Australia in terms of regulatory approval for new drugs and interventions, so I'm looking forward to working on some of their HIV prevention trials of new types of PrEP and tech-based interventions, to gain experience for when I comeback to Australia.
"I'm really honoured and excited to get this fellowship, it's a wonderful opportunity."
Mr Traeger completed a Master of Science in Epidemiology at the University of Melbourne in 2017 and is a research assistant for theACCESS (Australian Collaboration for Coordinated Enhanced Sentinel Surveillance of STIs and BBVs) project.
The Fulbright Foreign Student Program enables graduate students, young professionals and artists from abroad to conduct research and study in the United States with the aim to increase binational research collaboration, cultural understanding, and the exchange of ideas.
Mr Traeger is the second Burnet Institute researcher in two years to win a Fulbright Scholarship.
Burnet research assistant Dr Ned Latham is undertaking a Master of Public Health at Columbia University in New York to further develop his technical expertise in epidemiology and public health leadership.