Equity, diversity, and inclusion appointment for Professor Caroline Homer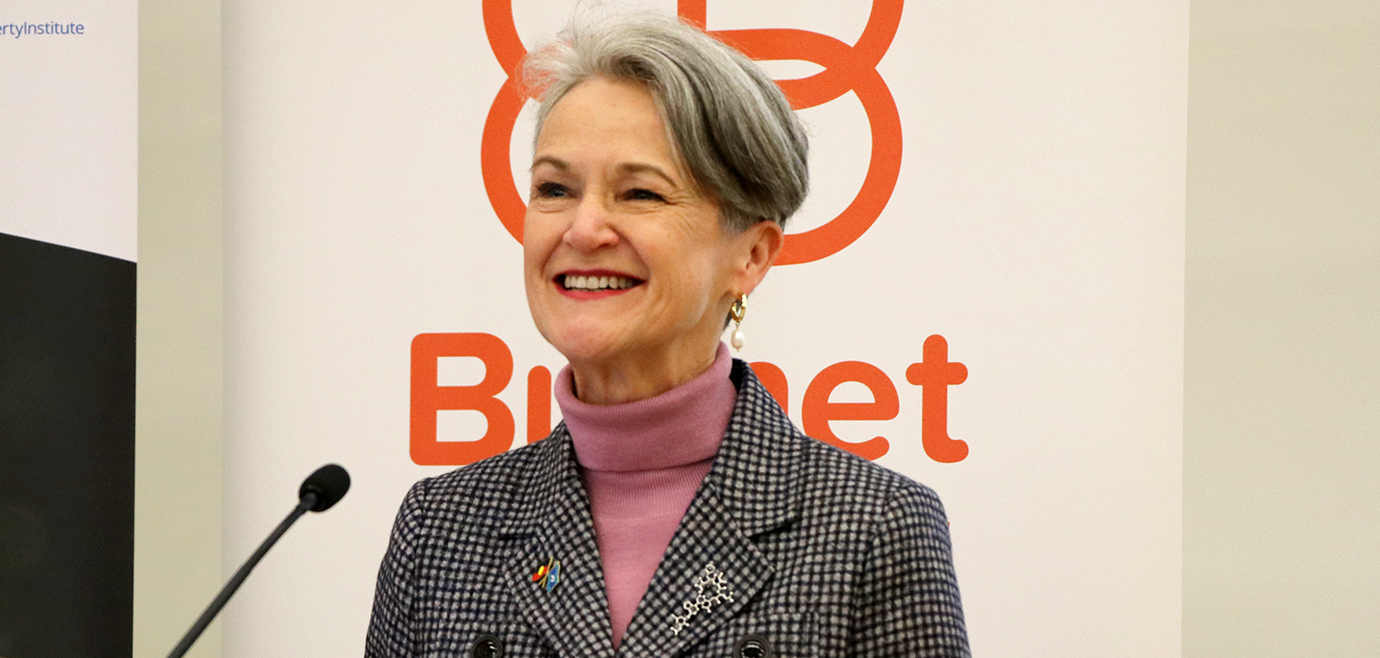 Professor Caroline Homer AO has been appointed as Burnet Deputy Director (Equity, Diversity, and Inclusion), a new position with responsibility for oversight of equity, diversity and inclusion (EDI) across the Institute.
Burnet Director and CEO Professor, Brendan Crabb AC said the role will ensure EDI is embedded across all aspects of Burnet's work and workplace.
 
"In addition to her many outstanding contributions Burnet and more widely, Caroline has been a great champion of gender equity and diversity, including chairing our Burnet gender equity, diversity and inclusion committee, and supporting the development of our Reconciliation Action Plan," Professor Crabb said.
"This broader role will ensure we approach everything that we do has an equity, diversity and inclusion lens, which will greatly enhance our workplace and approach to programs and is a priority of our Burnet 2030 strategy."
As a result of her increased work responsibilities, Professor Homer will step down as Co-program Director of Maternal, Child and Adolescent Health but will continue as an active member of the team.
Professor Homer said she's excited to take up her new role and the challenge and opportunities it presents.
"Everyone benefits from gender equity, and gender equity leads to better health and medical research, and research outcomes, for the Australian and the global community," Professor Homer said.
As at least the equivalent of the leading midwifery researcher in Australia with an international reputation as a scholar and leader in maternal and newborn health care and service delivery, Professor Homer has more than 30 years of experience in the sector.
She has led research and development projects in Australia and internationally especially in relation to midwifery, health services delivery, reproductive, maternal, and newborn care and human resources for health workforce development in Australia and across the Asia-Pacific region. . 
Appointed in 2021 to Chair the Council of the National Health and Medical Research Council for a three-year term, Professor Homer was the 2022 winner of the Elizabeth Blackburn Award, presented annually to the highest ranked applicant for an NHMRC Investigator Grant in health services research.
Professor Homer's Investigator Grant is dedicated to a project that aims to reduce maternal and newborn deaths and stillbirths by transforming midwifery in the Asia-Pacific region through research and innovation. 
Professor Homer was the inaugural winner in 2018 of Burnet Institute's prestigious Alastair Lucas Prize for Medical Research aimed at supporting high-calibre researchers to undertake a program of work that aligns with the mission and focus of the Institute.
 
Professor Homer will take up her new position on 1 July.