Drug pricing a barrier to HIV elimination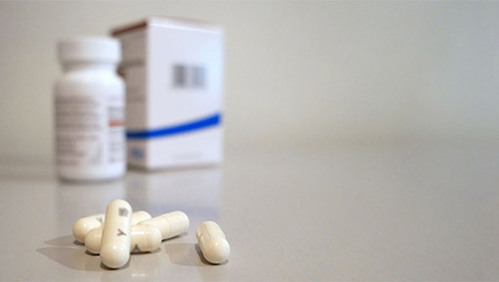 Increasing the availability of generic life-saving treatments for HIV/AIDS could save 355,000 lives and prevent 594,000 new infections each year for a fraction of the cost of current patented HIV drug sales, new modelling presented at AIDS 2020, shows.
The modelling, led by Burnet Institute Research Officer, Dr Katherine Heath, shows many countries are not reaching adequate treatment coverage levels, meaning they cannot reach UNAIDS 95-95-95 HIV elimination targets.
Dr Heath said up to 11 million people worldwide were missing out on HIV treatment.
"The first question we must ask ourselves, is what opportunities for improved clinical outcomes are being missed due to high patented drug prices," Dr Heath said.
Examining the cost of current first-line HIV treatments and comparing the cost of finished generic products for common HIV medications, Dr Heath and colleagues found that four weeks of current global HIV drug sales could treat the entire world at UNAIDS targets.
"Analysis of export records and epidemiological data showed that first-line HIV drugs are being produced for around USD$59 in countries without patent," she said.
"We found that the cost of drugs to reach UNAIDS targets worldwide is USD$2 billion. This is only eight per cent of the USD$28 billion the world spends on antiretrovirals every year."
Dr Heath said reaching UNAIDS 95-95-95 HIV elimination targets, which aim to see 95 per cent of people living with HIV knowing their status, 95 per cent of people diagnosed with HIV receiving antiretroviral therapy, and 95 per cent of people receiving therapy having viral suppression by 2025, would save countless lives each year.
"We saw clearly that higher antiretroviral treatment coverage was associated with a lower HIV death rate. We found the same was true for new HIV infections and mother to child transmissions," Dr Heath said.
"We have estimated that it is possible to prevent 74,000 mother-to-child-transmissions, 355,000 deaths and 594,000 new HIV infections, every single year."
With cumulative totals of HIV drug sales since 2000 reaching USD$303 billion, Dr Heath said development costs had been repaid and prices could come down.
"To come close to HIV elimination, we need access to these medicines in every country at an equitable price," she said.
"In addition, the COVID-19 pandemic has set HIV treatment programs back significantly. We need immediate, radical action to get them back on course, including providing drugs at cost price in as many countries as possible."