Burnet Institute statement of support for the Voice to Parliament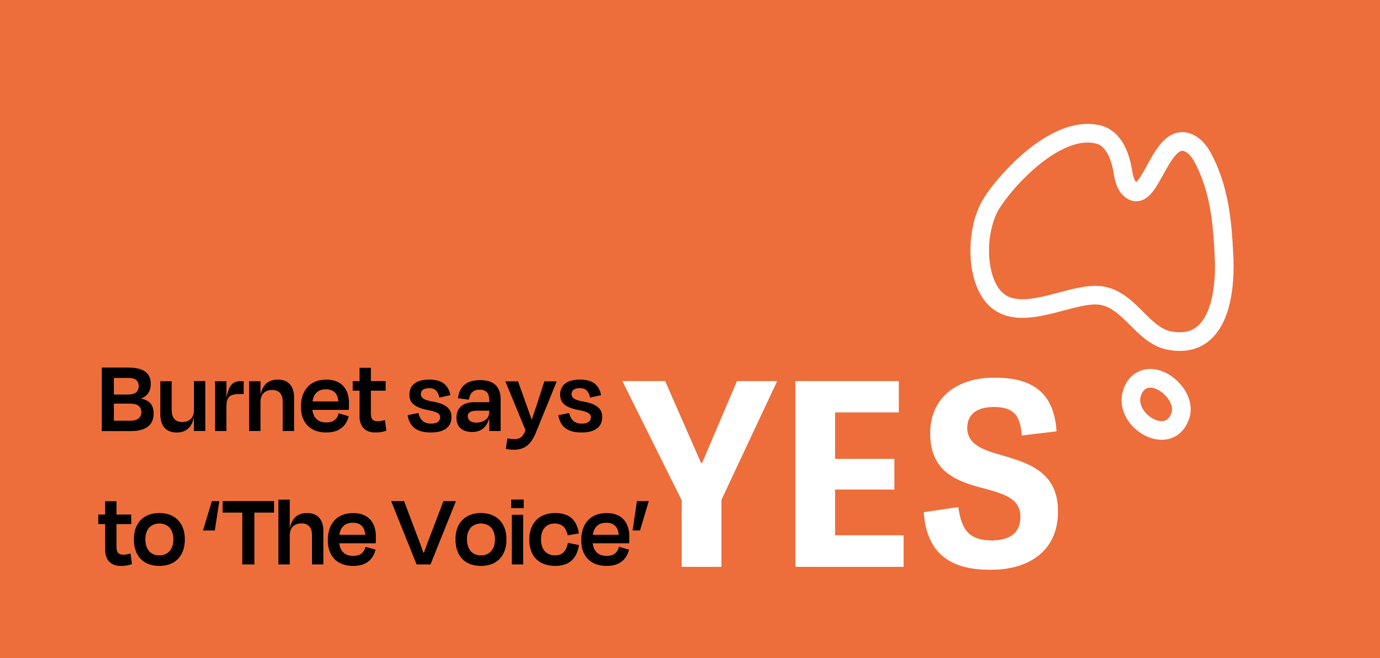 Burnet Institute has issued a statement of support for an Aboriginal and Torres Strait Islander Voice to Parliament to be enshrined in Australia's Constitution.
The statement is consistent with Burnet's Vision – a more equitable world through better health – Purpose – to create and translate knowledge into better health so that no one is left behind – and Burnet 2030 Strategy focused on growing our impact, placing equity at the centre of what we do, and paying close attention to the effects of a rapidly changing climate and environment. 
Importantly, the statement reflects Burnet's commitment to its Reconciliation Action Plan to strengthen relationships with Aboriginal and Torres Strait Islander people, stakeholders, and communities, and to help promote opportunities for equitable and equal participation of Aboriginal and Torres Strait Islander peoples in shaping our work and our world.
We consider that a Voice to Parliament is an evidence-based approach that will have a positive impact on the health, development and aspirations of Aboriginal and Torres Strait Island children and young people.
Burnet Institute Chair, Ms Mary Padbury said the statement reflects Burnet's purpose and the views of its people.
"Most importantly it reflects the experience of those in Burnet who have worked with communities, and the importance of listening to those with whom we're working to achieve better health outcomes," Ms Padbury said.
"We think we are well-placed to add to the national debate."
Burnet Director and CEO Prof Brendan Crabb said there is no greater inequity in Australia than that faced by First Nations peoples, as exemplified by the enormous gap in health and life outcome.
"The process of listening to communities that are disadvantaged about issues that affect them, and acting on their views, is the best practice approach to arriving at sustainable solutions," Professor Crabb said. 
"In this way, for Aboriginal and Torres Strait islander people, formalising that listening in the form of The Voice is evidenced-based and long overdue."
Burnet's Statement of support for the Voice to Parliament:
The Burnet Institute welcomes and supports the Federal Government's pledge to hold a referendum that provides Aboriginal and Torres Strait Islander people constitutional recognition and representation through a Voice to Parliament. As an organisation with health equity at its core, Burnet supports a 'yes' position on the Voice as a positive step forward in helping to achieve greater health equity, which is a basic and fundamental human right. We consider that to have the Voice enshrined in the Constitution will enable Aboriginal and Torres Strait Islander communities to have their say to government on the policies and decisions that affect them. We acknowledge that many others do or may have a different opinion and we respect their right to express those views.