Building confidence and dispelling stigma around sexual and reproductive health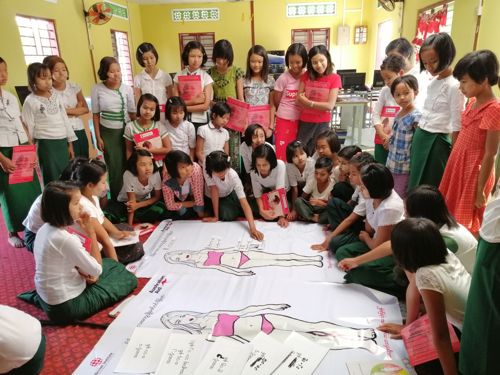 Adolescents and young people in Myanmar have been empowered with the knowledge and communication skills to talk more openly about puberty and the changes they go through, and it's benefiting their health and education too.
One in four people in Myanmar is under 25 years of age, according to the 2014 national census, and yet adolescents face many barriers preventing them from accessing the information, services and support they need for sexual and reproductive health.
"Burnet conducted a study in 2016 that found adolescents in Myanmar had really limited knowledge about sexual and reproductive health," Dr Elissa Kennedy, Burnet Institute Co-Program Director for Maternal, Child and Adolescent Health, said.
"Young people need access to really good information and services, not only to navigate the changes of puberty, but also to help them as they embark on their first relationships, begin marriages, and start their own families."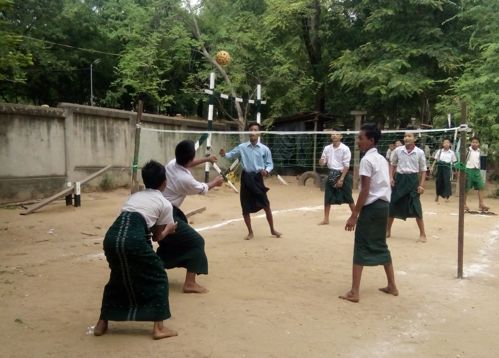 Without these supports in place, poor sexual and reproductive health during adolescence can have really significant impacts, particularly for girls.
"For example, a third of maternal mortality in Myanmar is related to unsafe abortions due to unwanted pregnancy," Dr Zay Yar Swe, Burnet Institute Program Manager for Adolescent Health in Myanmar, said.
"We also have poor retention in schools, and early marriage."
To address these challenges, the Integrated Multi-Sectoral Approach or IMSA project worked directly with young people and their communities in the Magway region of Myanmar.
"IMSA focused on strengthening comprehensive sexuality education in monastic schools to build knowledge and skills," Dr Kennedy said. "We worked with health providers to improve access to respectful and non-judgemental sexual and reproductive healthcare."
"After life skills education from Burnet, I know how to protect myself from diseases, and I told others how to protect themselves, and signs and symptoms of diseases. I feel success among my friends because I can share peer education."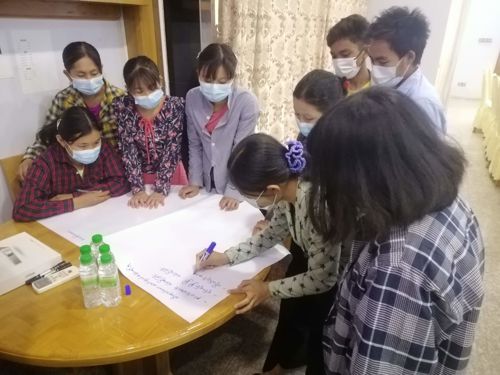 "Before I started participating in Burnet activities, I was afraid of entering puberty and daring to talk to my parents about it. Since joining, I've gained the confidence to speak freely with my parents and understand that puberty is a natural part of our lives."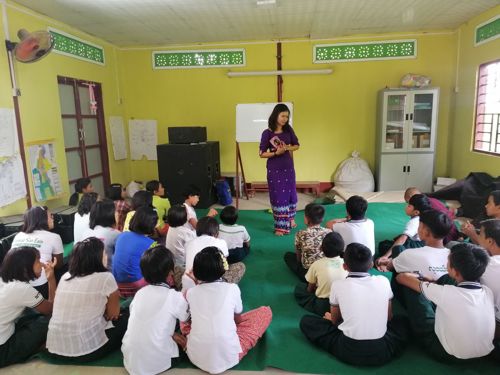 "I did not know how to use and how to clean during menstruation. I read how to behave via pamphlets of the IMSA project and how to dispose of used sanitary pads. I tell my friends about it, and I gained confidence."
In 2021, teachers, students, parents and communities worked with Burnet to adapt the IMSA model for community-based delivery of some activities. Further, IMSA moved to distance learning to allow young people to continue their education while restrictions were in place.
"We provided distance learning education to the students, and it included home study, teacher home visits and small group sessions," Dr Zay Yar said.
"After students received this distant learning education, they can deliver peer-to-peer education."
"Not only did the IMSA project directly benefit young people and their communities where it was implemented, it also generated new understanding about how we can engage with different sectors to support sexual and reproductive health," Dr Kennedy said.
By working closely with the Ministries of Health and Education, monastic schoolteachers, and community beneficiaries, IMSA was able to create a best practice model to improve sexual and reproductive health education and services for young people.
"The multi-sectoral school-based model can be adapted to other communities in Southeast Asia," Dr Kennedy said. "The knowledge generated will also help inform more responsive policies and programs in the region.
"And as these young people are the next generation of parents, addressing their sexual and reproductive health is also really critical for establishing a strong foundation for the health and wellbeing of future children and generations."
IMSA supported:
8 schools
~500 health staff
3000 adolescents*
200+ parents and teachers
*2000 female, 1000 male
Elements of the successful co-design and youth participation model developed through IMSA are being adapted to address another priority health need among adolescents.
"We have commenced a new Australian Government-funded, three-year project to co-design and pilot a community-based model of services and supports to address mental health and wellbeing of adolescents and young people in Myanmar," Dr Kennedy said.
Dr Zay Yar said the impact of the IMSA project in improving teachers' knowledge and communication skills with students and parents, is also being felt well beyond the initial schools that took part.
"On request of other schools, teachers from the project sites have trained 32 teachers from nine other monastic schools," he said.
"There are also good relationships between trained community youth groups and teachers so that the teacher can coordinate and organise peer education sessions in the community."
IMSA received support from the Australian Government through the Australian NGO Cooperation Program (ANCP), and The Drakensberg Trust.

You're reading IMPACT magazine | Subscribe today
More stories of IMPACT
Make an Impact - Donate Today
Please donate today and support healthy mothers, children and adolescents. Every donation makes a difference to the lives of vulnerable communities.