A visit to Burnet starts a family's 35-year relationship with the Institute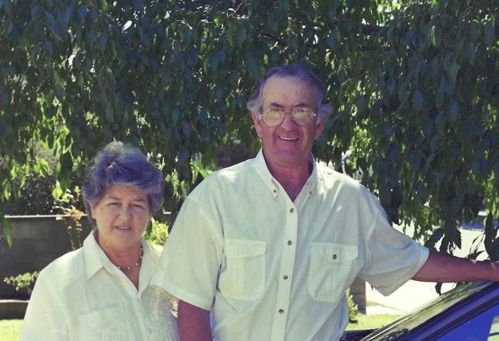 Peter Cleary remembers the event that started his connection with Burnet Institute. It was back in 1987 when then Prime Minister Bob Hawke launched the Macfarlane Burnet Centre for Medical Research appeal, to raise funds for the move from Fairfield Hospital to its current modern facilities. 
"'Victory over Viruses' was the early catchphrase," Peter recollects. "I began to understand how challenging it is to defeat viruses, from the common cold to HIV. I am pleased that Burnet has been able to use this knowledge and experience to help us navigate the COVID-19 pandemic." 
Through the years, it was not only Peter who returned to attend Burnet events. His wife Lucy, son Jack, and father John, joined him in meetings and on lab tours. Lucy has particularly enjoyed hearing about Burnet when staff visited them in Adelaide.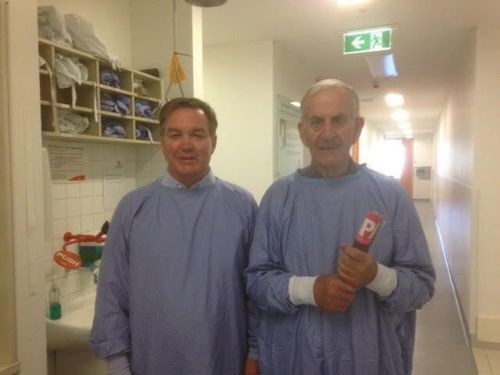 Jack joined in one of the Burnet visits, at the time he was deciding on his university studies. He recently completed his final year of Chemical Engineering. Peter says the kindness of Burnet staff and the help they gave Jack to think about his future showed "how important it is to invest in young minds and help them to choose their path". 
Sadly, John Cleary passed in 2021. Peter and the family have decided to make a gift to Burnet in memory of his parents John and Phyllis. 
A friend of Peter's who is American, encouraged him to think about being more visible about philanthropy, to encourage others to consider supporting. 
His friend observed that in the United States, this is a factor in Americans having a higher rate of philanthropic support than Australia. 
In response, Peter said "My wife and I are always willing to speak about Burnet achievements and aims to our friends and those we meet." 
"I hope Australians can better understand this value to the organisation and personal happiness that philanthropy brings to the giver." 
Peter Cleary
Peter worked on a project in Papua New Guinea in the mid-1980s, and so he had a glimpse of the challenges fighting disease in remote tropical locations. The desire to help Australia's nearest neighbour resonated with him and he is pleased that the research Burnet has done in malaria, as well as the Healthy Mothers, Healthy Babies program will not only bring the work carried out in Melbourne to PNG, but also develop the skills of PNG's people. 
On Burnet's 2030 Strategy, Peter said "I am pleased to see Burnet not only focusing on its strengths in scientific thought with a humanitarian purpose, but also adding an Indigenous health initiative to its list of priorities." 
"The new strategy gives me renewed confidence that Burnet Institute will play its part in helping to achieve better health outcomes for Australians, our near neighbours and those who are disadvantaged or often forgotten."
Peter Cleary