Paul Collins: I owe my life to medical research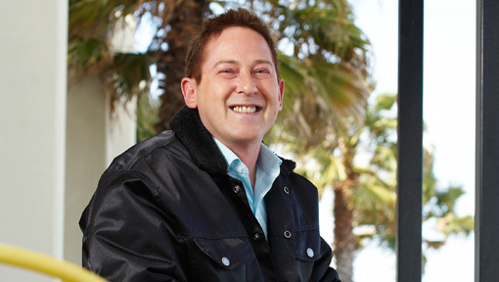 "I was only 25 when I received the diagnosis that changed the course of my life forever.
I remember so vividly the early days at Fairfield Infectious Diseases Hospital: young people in the prime of their life, everywhere, all sick and with no hope of regaining their health. It was an insight into my future. How wrong that has been!
Advances in HIV research since then have been astounding: I am living proof that HIV is a manageable condition, that with the right support and medical care it's possible to live a full life, to accomplish goals that I once never thought possible.
I am so grateful to all those who have played an integral part in my health management, for their guidance and their belief in me.
Recently I met with HIV researchers at Burnet Institute and was so inspired by their dedication and commitment to finding a cure for HIV. Knowing more about the Institute's research gives me confidence that a cure may be possible.
I am proud to have left a gift in my Will to help ensure that Burnet's HIV research continues to change the lives of people living with HIV and AIDS worldwide. It's my way of making a contribution to their future, and saying 'thank you' to all those whose work has transformed my own life." Paul Collins
Knowing that people like Paul have included Burnet in their Will is incredibly helpful as it allows us to plan forward with confidence. Small or large, every gift in every Will is gratefully received and helps us meet the health challenges of poor and vulnerable people around the world.